Two of Australia's most famous Ford racing teams have officially changed ownership for the 2013 V8 Supercars season. Stone Brothers Racing has announced that upon ditching the Falcons for Mercedes E 63 AMGs, it will now be officially known as Erubus Motorsport.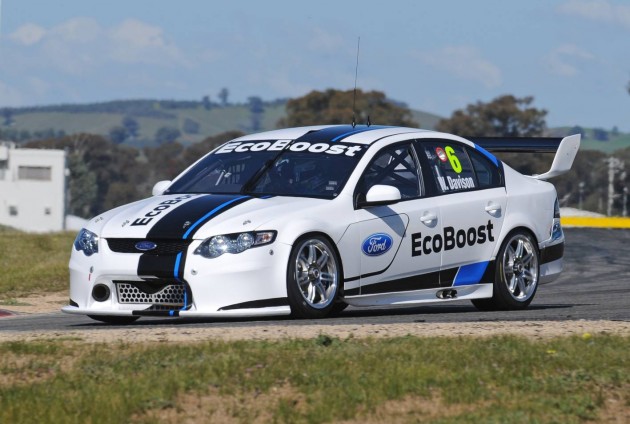 SBR has been operated by Kiwi siblings Jimmy and Ross Stone for 18 years, and in that time the Queensland-based squad has won the Bathurst 1000 (1998 with Jason Bright and Steven Richards) and three V8 driver's championships (Marcos Ambrose 2003-04, Russell Ingall 2005).
Ross Stone will however still be inside the Erubus garage at every V8 race, overseeing the team while Jimmy will be concentrating on his son Matt Stone's V8 Supercar Development Series campaign.
"Jimmy and I believe the timing is right and Betty and Erebus Motorsport have provided us with an opportunity to ensure that it continues racing for many more years to come," Ross Stone said of the name change.

"Nothing will change in terms of the day-to-day running of the business.  I will still be working very closely with Erebus' CEO Ryan Maddison and will still be attending each and every race event on the calendar, so you can't get rid of me that easily."
Meanwhile Ford Performance Racing has also changed owners with Bottle-O Racing owner Rod Nash and 'Rusty' French buying the team from British engineering firm Prodrive.
Ford Australia will still be a principal sponsor of Ford Performance Racing and has backed the team changing hands.
Tim Edwards will remain as Team Principal and and still be in charge of FPR and the veteran team leader said it will be business as usual for the second best performing V8 team of the 2012 season.
"Rod will certainly play a more active role, though for our engineers and race crew it will be business as usual as we continue our preparations for the 2013 season," Edwards said.