It's no secret Jaguar is planning to introduce a new mid-size premium sedan ready to rival the likes of the BMW 3 Series and Mercedes-Benz C-Class. A prototype version of the car has just been spotted on the Nurburgring in Germany.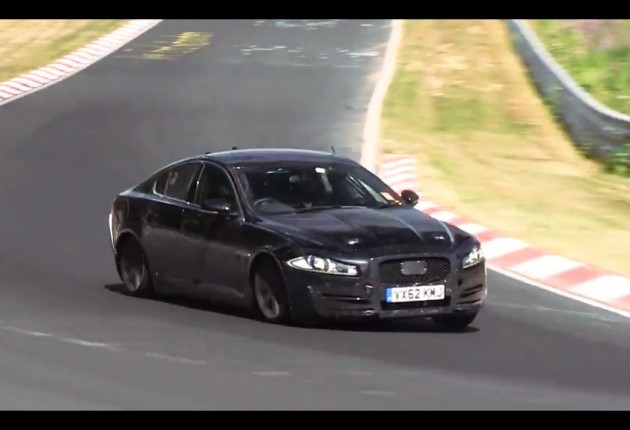 Set to be called the Jaguar XS or XE, the new model is going to be a successor to the old X-Type. With compact executive sedan proportions and five seats, the 'XS' will become the company's new entry-level vehicle, sitting beneath the XF.
Upon initial inspection, this prototype looks just like an XF, however, if you look closely you can see the doors are actually much smaller, with a revised roof and different rear overhang. It's believed the XF body parts were simply added for disguise purposes only.
In terms of power, the new model is expected to be offered with a range of turbo-diesel and turbo-petrol engines, which could include the 2.0-litre 'EcoBoost' international engine which is also found in the XF and Range Rover Evoque (not to mention the Ford Falcon).
Outputs will reportedly range from 120kW for the eco-focused diesel and up to 177kW for the 2.0-litre turbo petrol. A high performance variant might also adopt the new 3.0-litre supercharged V6 petrol from the F-Type, with 250kW or 280kW.
It's understood the car will be based on a 'Premium Lightweight Architecture' platform which is also set to underpin an upcoming Jaguar SUV. More details are expected to be revealed at the Frankfurt Motor Show next month.
Click play on the video below, found on TouriClips YouTube channel, for a glimpse.