MINI has taken the wraps off its latest, most aggressive Countryman SUV with the unveiling of the MY24 Countryman John Cooper Works (JCW) which picks up a fresh styling package and some serious power thanks to its BMW-supplied four-pot.
On the styling front, there's a revised front end with a more aggressive front grille paired with larger air intakes, red contrasts, new LED headlights and some curves and indentations on the bonnet to suggest there's something special lurking beneath.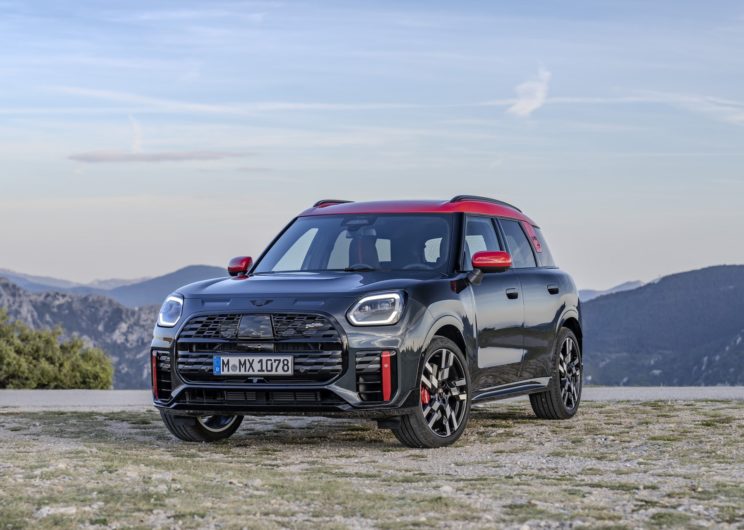 Indeed, there is, with MINI's parent-company, BMW supplying the goods for the JCW Countryman, in the form of the 2.0-litre turbocharged four-cylinder already powering the BMW X1 M35i xDrive that kicks out 221kW of power and 400Nm of torque.
The unit is detuned for the European market, down from the 233kW/400Nm power figures we've seen in the X1 M35i, though MINI says that US-bound JCW Countrymans will come boasting these figures; we'll wait and see whether Australia gets the same treatment.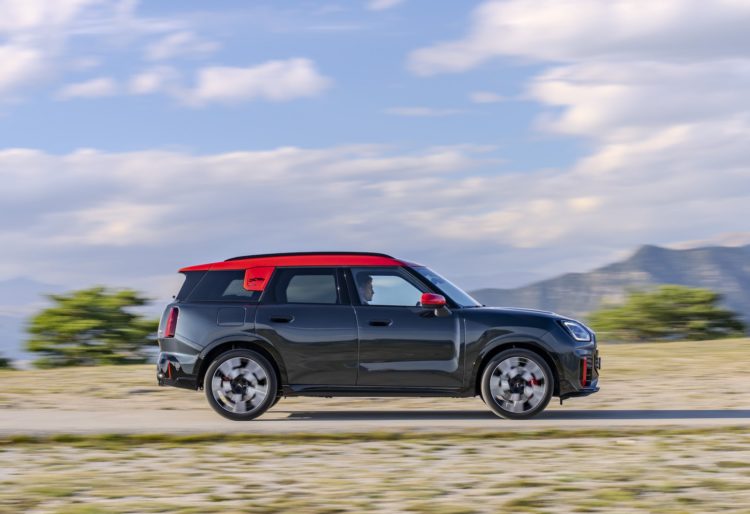 Power is thrown to all four wheels via Mini's ALL4 all-wheel drive system and a new seven-speed dual-clutch transmission, offering a 0-100km/h sprint in 5.4 seconds and a top speed of 250km/h.
Special powertrain tweaks for the John Cooper Works Countryman include a new set of pistons and con-rods, revised engine mounts, and a new, dethrottled air intake for the combustion chamber.
MINI has also widened the diameter of the tyres by 20mm, which now measure 245mm, with the option of 19- and 20-inch rims for the JCW Countryman.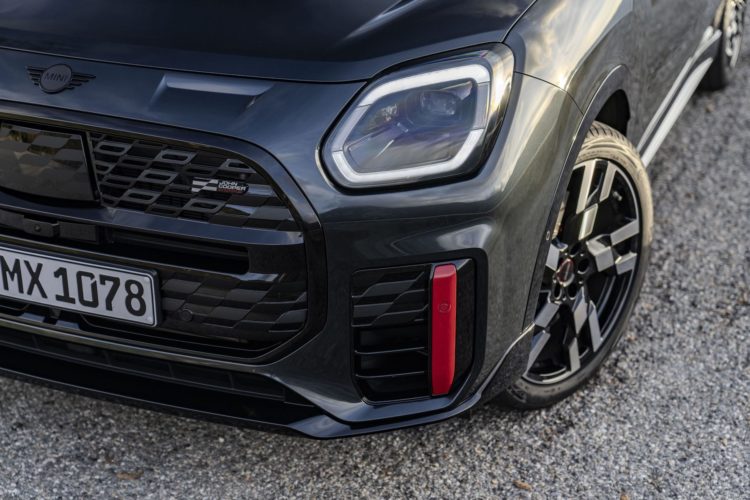 Inside, the Countryman's larger platform has enabled more interior space, with the radical dashboard featuring a heap of bright orange contrasts, headlined by Mini's 9.4-inch OLED display for the infotainment system.
For reference, boot space has grown to 460L, expanding to a total of 1450L with the second row folded.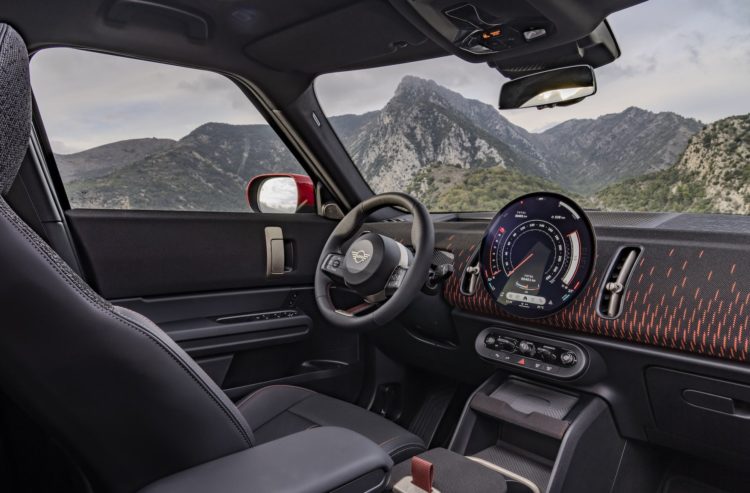 Special touches for the JCW Countryman include the contrast stitching on the sporty seats and dash, as well as a 'Chili' red finish for the side mirrors, front intake surrounds, and the performance brake calipers and an active exhaust system.
"The MINI John Cooper Works Countryman embodies a unique combination of style, power and a sense of adventure," says MINI's Chief, Stefanie Wurst.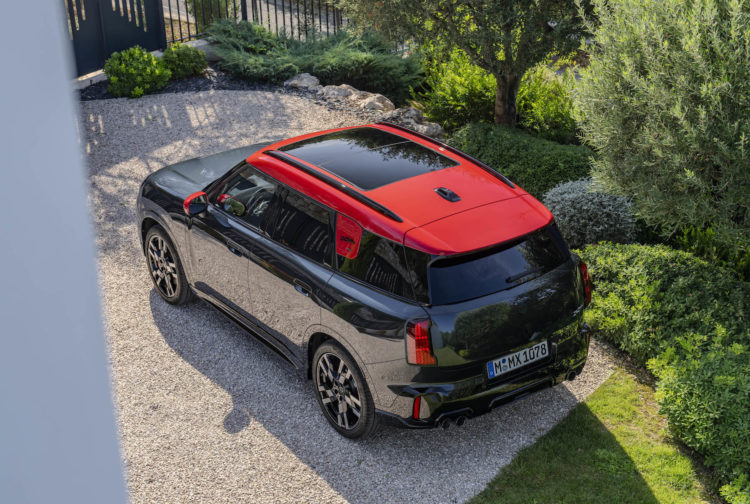 "With its powerful 300 hp engine and sporty design, it is the perfect companion for anyone looking for something special," she added.
MINI is yet to confirm pricing for the John Cooper Works Countryman here in Australia and will update us closer to its official launch in the third quarter of 2024.