You've probably heard of 'plus' versions of high-performance Audi models before, such as the R8 V10 plus. The company has now unveiled the SQ5 plus.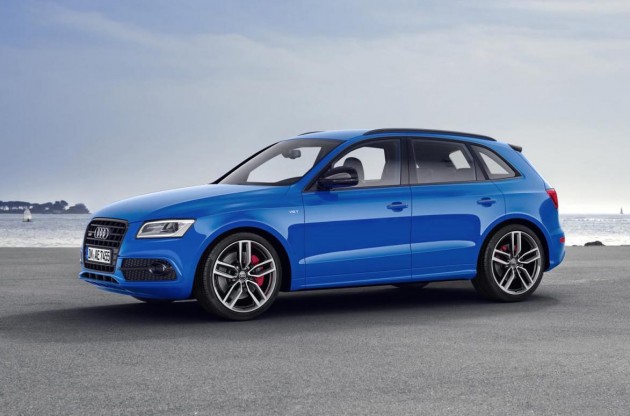 This is a high-performance version of the SQ5, which itself is a performance version of the Q5 SUV. Perhaps the most interesting aspect to the SQ5 plus is that it retains a potent diesel engine.
Sitting in the engine bay is a tweaked version of the standard 3.0-litre twin-turbo V6 diesel. In standard form it generates 230kW and 650Nm, which actually makes it one of the quickest diesel SUVs currently on sale in Australia.
The plus package boosts output to an impressive 250kW and 700Nm. Despite the added zing, the Q5-based SUV doesn't sprint from 0-100km/h any quicker. It can do it in 5.1 seconds, while the top speed is limited to 250km/h as usual.
Interestingly, fuel economy hasn't changed either. On the combined cycle, official tests returned a 6.6L/100km consumption rate. This is the same as the 230kW version. Compared with other similarly powered SUVs, this is fantastic efficiency.
So, what do you get with the plus package aside from increased output that doesn't actually translate into noticeable performance? The plus edition comes with 21-inch alloy wheels from Audi Sport, along with a sport differential at the rear axle.
You also get the fashionable black trim package, including a black grille and intakes, door handles, side mirrors, roof rails, rear spoiler and diffuser, and window surrounds.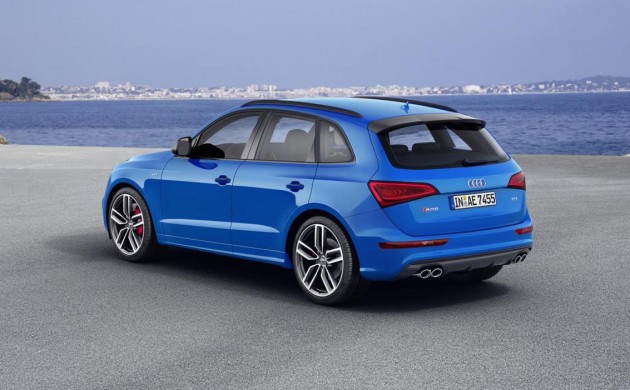 Inside, buyers can option for the 'Audi exclusive selection macaw blue' package, which throws in subtle upgrades, such as Nappa leather with diamond patterned sections, macaw blue stitching for the steering wheel and floor mats that match the macaw exterior, as well as special Beaufort and black highlights.
Audi is planning to make just 100 examples of the SQ5 plus with the macaw blue pack, while the regular SQ5 plus will go on sale in Europe in October starting from €67,700. A public debut will take place at the Frankfurt show next week.