The 2015 Honda NSX has made its full-throttle driving debut at the Mid-Ohio Sports Car Course in the USA. The car was a prototype development model, although, much of it is expected to be carried over for the production version.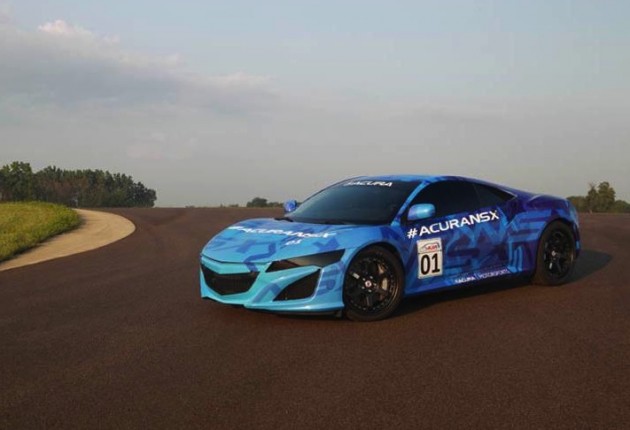 As previously reported, the new NSX will come with an all-wheel drive hybrid system called Sport Hybrid SH-AWD. Two electric motors will power the front wheels while an additional electric motor assists the V6 petrol engine.
Specific outputs and specifications are still under development. Honda says,
"One motor integrated with the V6 engine and its all-new dual-clutch transmission (DCT) driving the rear wheels, and two motors driving the front wheels.

"The system enables instant delivery of negative or positive torque to the front wheels during cornering to achieve a new level of driving performance unparalleled by current AWD systems."
Click play below to take a look. You also get a first taste of the rorty engine sound.