Following the release of the all-new front-wheel-drive-based 2016 BMW X1 late last year, the local arm is now introducing the two-wheel drive sDrive variants.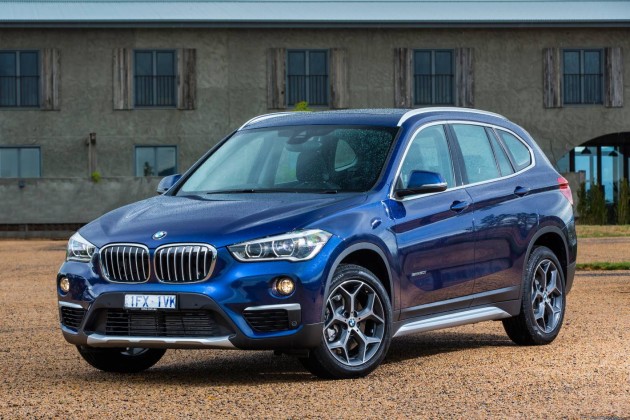 The all-wheel drive xDrive20d and xDrive25i have been on sale since September, however, those who are looking to get into a BMW SUV at a more affordable end of the price spectrum will be interested in the new sDrive18d and sDrive20i.
These are the first-ever front-wheel drive X1 models to be launched, underpinned by BMW Group's UKL platform which is also used by the latest MINI vehicles – the previous-gen X1 sDrive models used a rear-wheel drive layout.
With the new platform BMW has managed to package together a more space-efficient cabin. This is also thanks to the new model being 53mm taller, 23mm wider, and 38mm shorter than the predecessor.
In the entry-level sDrive18d is a 2.0-litre turbo-diesel four-cylinder that produces 110kW of power (up 5kW from old model) and 330Nm of torque. Matched to an eight-speed automatic transmission, the diesel can cover 0-100km/h in 9.2 seconds, and it returns a very respectable fuel consumption average of just 4.3L/100km.
For the sDrive20i there's a 2.0-litre turbo-petrol four-cylinder producing 141kW of power (up from 135kW) and 280Nm of torque. It also comes with an eight-speed auto transmission, but it's capable of 0-100km/h in 7.7 seconds. Average fuel economy is rated at 5.9L/100km.
Both variants are feature-packed as standard, with 18-inch alloy wheels, Driving Assistant and Parking Assistant systems, a rear-view camera, adjustable rear seat, and ConnectDrive services with sat-nav, all fitted as standard.
The new models are on sale now, with prices starting from the following (excluding on-road costs):
2016 BMW X1 sDrive18d – $49,500
2016 BMW X1 sDrive20i – $51,600