Toyota is still the number one car manufacturer around the world in terms of sales, after first quarter results come in. Volkswagen comes in number two followed by GM.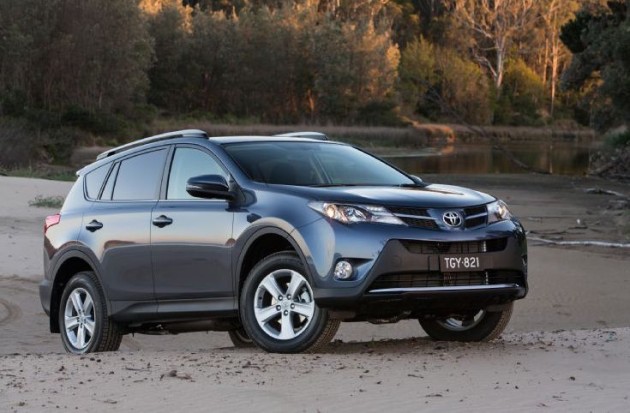 The Japanese manufacturer sold 2.52 million vehicles in the period January through March, which is actually down 2.5 per cent. Impressive sales nonetheless, the figure was helped by popular demand of the RAV4 and Lexus NX in the US.
Coming in at second place, Volkswagen, a company that was only around 90,000 sales short of overtaking Toyota for number one spot overall for 2014, reported 2.49 million sales during the first quarter of 2015. The figure was down 0.6 per cent.
Volkswagen has made quite an impact in markets such as China, but it failed to get a firm grip on the US market during the period. The German company is said to expect slowing sales in China this year as other makers ramp up their budget SUV offerings, which is a booming market that VW has limited presence in at the moment.
Sitting in third place, GM reported 2.42 million sales for the first quarter. The US group sales were the only ones in the top three that were up, by 1.9 per cent in fact. GM sales include brands such as Chevrolet, Holden, and Opel/Vauxhall in Europe.
As for the Australian market, Toyota is the leader by a long way. Toyota sold 48,986 vehicles during the first three months of the year, up 1.8 per cent year-to-date on 2014 figures. It's followed by Mazda with 28,280 sales, also up 1.8 per cent. Coming in third place, the local GM brand, Holden, reported 24,781 sales, down 9.6 per cent. Volkswagen sits in eighth spot locally, reporting 14,811 sales (up 13.6 per cent).