The V8-powered muscle cars from Ford, Holden and Chrysler will always be regarded as the outright Aussie-made kings of the road in Australia, but there were a number of six-cylinder performance models produced over the decades. Here we take a look at 10 such cars, and a few more which sometimes get overlooked.
Chrysler Valiant Charger R/T Option E49 (VH series, 1972)
The Valiant Charger R/T with Option E49 was Chrysler's race-purposed homologation model to try and win at Bathurst against the mighty Ford Falcon GT-HO Phase III and smaller Holden Torana GTR XU-1. The Charger in this form was the fastest car in Australia for some time, and did it with just six cylinders and no forced induction. It was believed to be the fastest six-cylinder car in the world until the Porsche 911 Turbo came along in 1975.
Engine: 4.3-litre Hemi 265
Power: 225kW
Torque: 441Nm
Holden Torana GTR XU-1 (LC and LJ series, 1970 – 1972)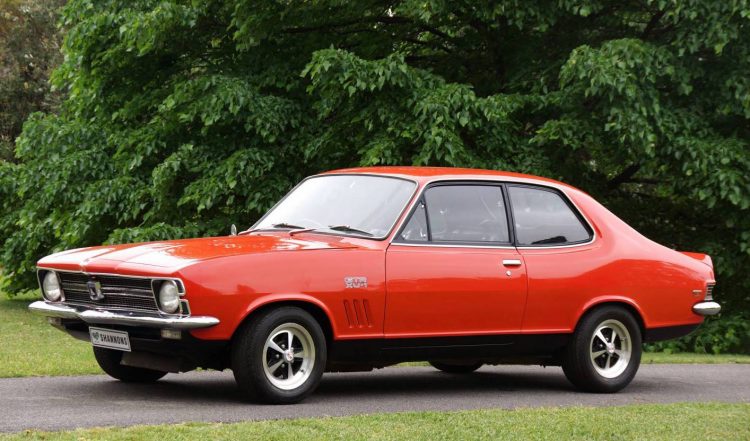 Image courtesy of Shannons
Holden gave up on pushing the big Monaro, with its Chevrolet 350 V8 engine, to try and beat the Ford Falcon GT-HO at the racetrack. Instead, Holden ran a performance program with Harry Firth to develop a high-output racing-purposed version of its smaller Torana, known as the GTR XU-1. Peter Brock and other drivers would go onto a great run of success with the Torana over time.
Engine: 2.6-litre to 3.3-litre inline
Power: 119kW to 142kW
Torque: 256Nm to 270Nm
HDT Corsa (VL series, 1986)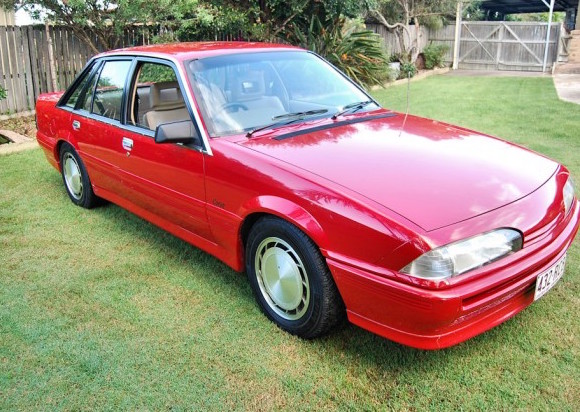 The Special Vehicles operation of the Holden Dealer Team (HDT) had become a success story for Peter Brock and his team, and people couldn't buy enough of its hotted-up V8 performance Commodores during a period when Ford had dropped the V8. As Holden was still redeveloping the V8 engine to use mandated unleaded petrol, there was a period when HDT offered six-cylinder models. The Corsa was one such model and was available with the turbocharged Nissan six. It also had HDT suspension, unique bodykit, Momo steering wheel and gear knob, and the infamous Energy Polariser.
Engine: 3.0-litre turbocharged inline
Power: 150kW
Torque: 296Nm
HDT LE (VL series, 1986)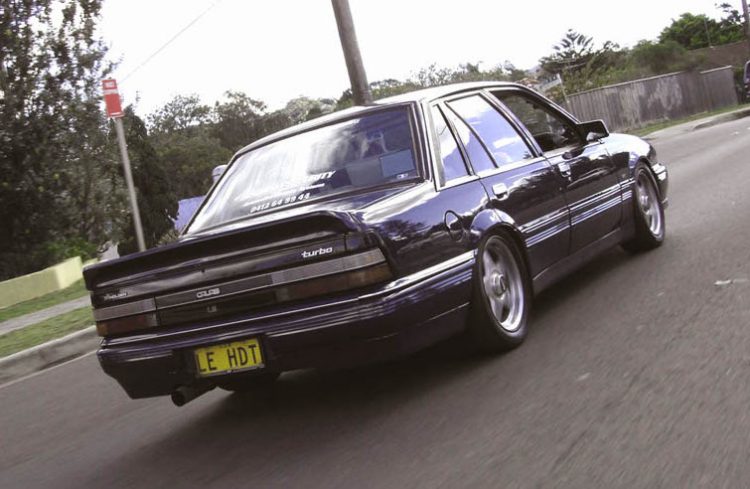 Image courtesy of Shannons
The HDT LE was a six-cylinder luxury performance model based on the Calais, produced before the updated Holden V8 was made available. It replaced the prior VK series Director and came with the new Nissan six, also available in turbo form. With its luxury image in mind, the LE came with little external changes beyond HDT Aero wheels, a boot spoiler and a letterbox grille. A full body kit, larger wheels and other items such as Momo steering wheel were all optional.
Engine: 3.0-litre turbocharged inline
Power: 150kW
Torque: 296Nm
Ford Falcon S XR6 (EB series II, 1992)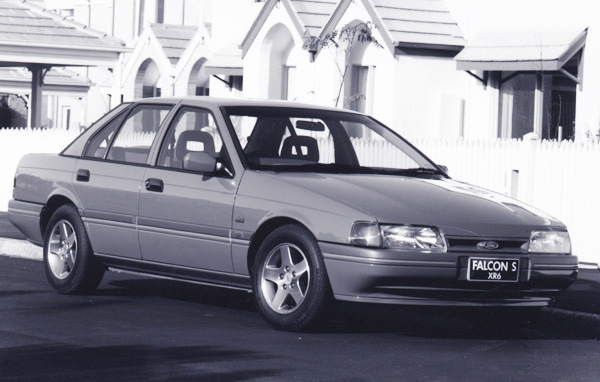 Image courtesy of HDT.com.au
Tickford was brought in by Ford as its official performance partner during the early 1990s and went about improving its six-cylinder engine. When the new Falcon S XR6 joined the V8-powered S XR8 in 1992, road tests found that it was slightly faster than the V8 car. For a few months, the S XR6 enjoyed this position until Ford was able to release the Tickford-tweaked S XR8 later in the year when that model was relaunched.
Engine: 4.0-litre inline
Power: 165kW
Torque: 365Nm
HSV XU6 (VT and VX series, 1998 to 2001)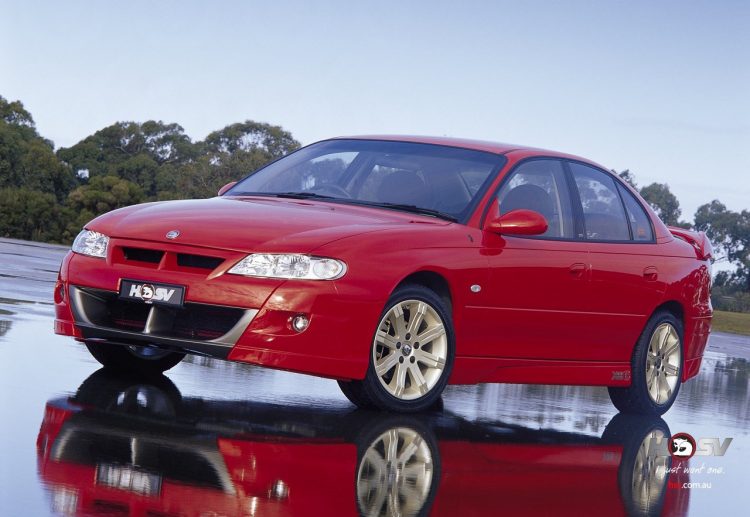 HSV offered a six-cylinder performance model during the VT and VX series Commodores known as the XU6, which was a throwback to the Torana GTR XU-1. Under the bonnet was a HSV-modified high-output version of the supercharged V6 engine which gave it decent levels of power and torque to result in a unique market product. It was only available with a four-speed automatic transmission.
Engine: 3.8-litre supercharged V6
Power: 180kW
Torque: 380Nm
Ford Falcon XR6 Turbo (BA to FG X series, 2002 to 2016)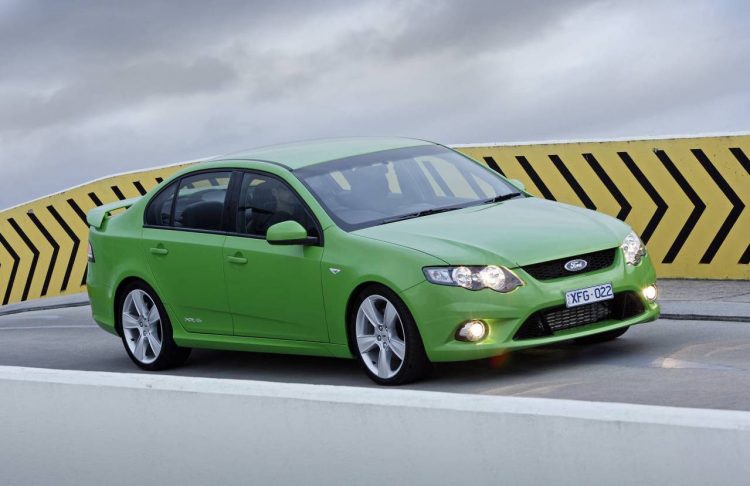 After a decline in sales due to the bold AU series Falcon, Ford fought back with a more conservative look for its next Falcon with the BA series. However, the performance XR6 and XR8 models featured aggressive headlight styling and lower bumpers with larger openings, and fog lights which cleverly transformed that image. Also new was the Falcon XR6 Turbo which saw Ford's venerable six-cylinder engine gain DOHC and a turbocharger, creating a new breed of affordable factory-developed Aussie performance. Output was increased over time and the model remained part of the range until the end of production in 2016.
Engine: 4.0-litre turbocharged inline
Power: 240kW to 270kW
Torque: 450Nm to 533Nm
FPV F6 Typhoon & F6 Tornado (BA Mk II to FG series, 2004 to 2016)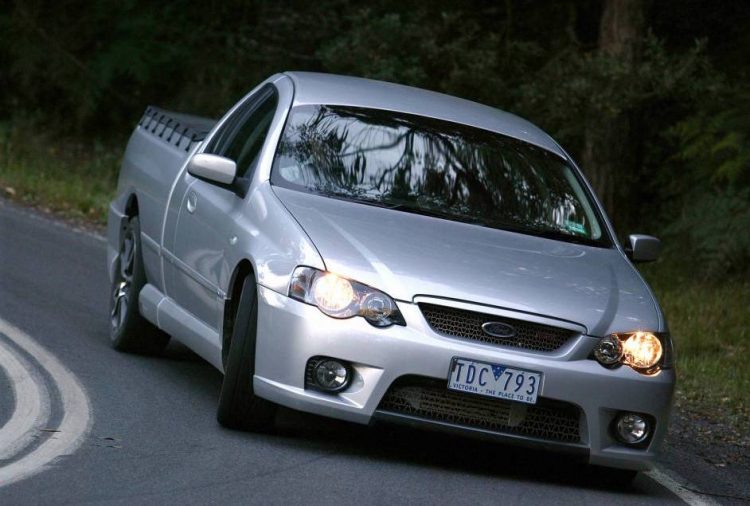 Ford's new performance partner, Ford Performance Vehicles (FPV), introduced high-performance turbocharged six-cylinder models which took the aforementioned Falcon XR6 Turbo engine and uprated its output and handling. The sedan was called the Typhoon while the utility was called the Tornado, both prefixed with the F6 name. They wore GT-style bodykits with a unique lower front air dam insert. Engine output was increased over time, and they were produced until the end of FPV in 2016.
Engine: 4.0-litre turbocharged inline
Power: 270kW to 310kW
Torque: 550Nm to 565Nm
FPV Force 6 (BF series, 2006)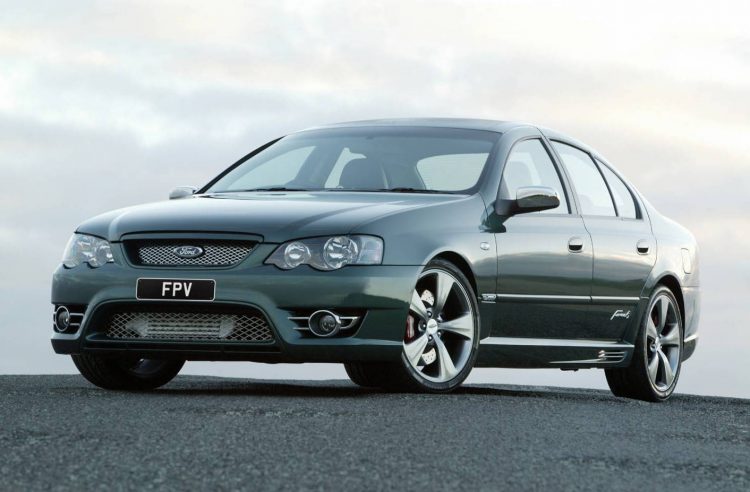 FPV attempted to introduce a couple of understated high-performance luxury models in the form of the Force 6 and Force 8 models to rival the HSV Senator. They were essentially all the luxury of a Fairmont Ghia combined with high-performance engines and handling. The Force 6 featuring the high-output FPV turbo six-cylinder engine from the F6 models. Unlike other FPV models, the Force 6 featured a subtle lip spoiler on the rear tip of the boot.
Engine: 4.0-litre turbocharged inline
Power: 270kW
Torque: 550Nm
Ford Falcon XR6 Sprint (FG X series, 2016)
The final hurrah for the Ford Falcon in Australia were the special high-performance Sprint versions of the XR6 and XR8, which were based on the mechanicals of the discontinued FPV GT and F6. The Falcon XR6 Sprint came with tacky body stripes but was a potent weapon on the road. It represents the best incarnation of the long-serving Australian Ford six-cylinder engine.
Engine: 4.0-litre turbocharged inline
Power: 325kW
Torque: 576Nm
Honourable mentions:
Chrysler Valiant Pacer (VH series, 1971)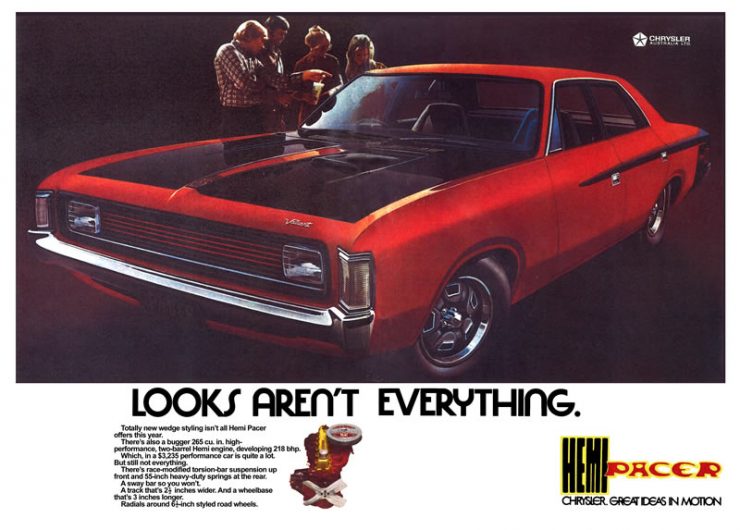 Sold alongside the Valiant Charger was the high-performance four-door Valiant Pacer sedan which came with its own uniquely-tuned Hemi 265 engine. Some believe the engine made it the fastest four-door six-cylinder sedan in the world until 1990 when the twin-turbocharged Lotus Carlton was unleashed in Europe.
Engine: 4.3-litre Hemi 265
Power: 163kW
Torque: 370Nm
Chrysler Valiant Charger Option E38 (VH series, 1971)
The Valiant Charger Option E38 was the forerunner to the super-fast Option E49 discussed in the list above, and was a direct follow-on from the prior performance option packs available for the earlier VG series Valiant Pacer. The Valiant Charger R/T no doubt had the performance potential to do very well at Bathurst but was let down by problematic tyres and other problems.
Engine: 4.3-litre Hemi 265
Power: 209kW
Torque: 420Nm
FPV F6X (SY series, 2008)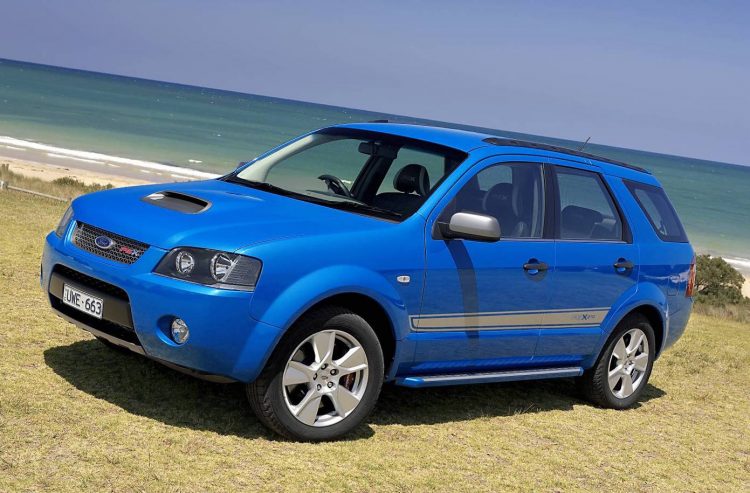 With the popularity of SUVs emerging in Australia and the success of Ford's Territory, Ford Performance Vehicles tried its hand at a turbocharged high-performance version which resulted in the F6X. It was essentially a Territory with the impressive turbo six-cylinder engine of the F6 Typhoon, but it did not sell strong enough to last long.
Engine: 4.0-litre turbocharged inline
Power: 270kW
Torque: 550Nm
HSV F20 (VL series, 1988)
One of the rarest HSVs ever made, the F20 was intended as the "final 20" VL series HSV examples to be built before the release of the new VN Commodore. Only four were ever made, and just two of those were proper F20 examples, with the other two being completed up to a similar specification for HSV staff. They were based on the Berlina and had six-cylinder engines mated to a four-speed automatic transmission. Three came with the turbocharged Nissan six and all came with some subtle styling featuring body parts and wheels lifted from the SV88 and the Group A.
Engine: 3.0-litre turbocharged inline
Power: 150kW
Torque: 296Nm