Soichiro Honda's S600 roadster of the 1960s established the company's identity of super light weight, sporty and high revving (9500rpm) cars, with experience from the motorcycle division transferred into the sports car.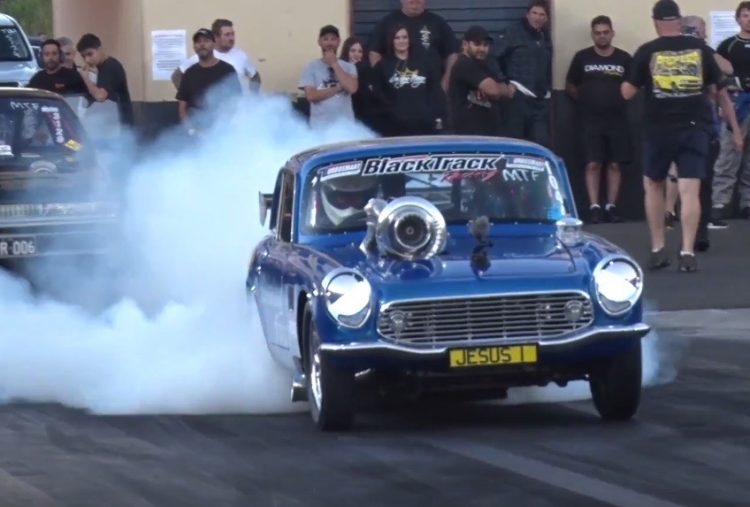 This Australian example is very far removed from the compact philosophy though. Instead of a 531cc four-cylinder with a four-speed manual and chain drive similar to a motorbike, this is a purpose-built six-cylinder quarter-mile machine.
A 2JZ inline-six normally seen in the Toyota Supra is somehow squeezed into the tiny body, bored out to 3.2 litres, with an 88mm turbo forcing 32psi through the donk. So much so that it makes 1200hp (894kW). This is fed through an automatic gearbox and live axle in place of the standard independent layout.
Although its now 1100kg kerb weight is approaching double the 680kg amount of the original, it is still very light by today's standards and imbues the car with a devastating power to weight ratio.
This translates to a 7.96-second ET as seen in the video, with the tiny vehicle looking quite difficult to keep straight.
The owner in the video also has a stock-standard S600 at home in addition to this steroid-fed mutant. Check out 1320Video's feature on the car below.