An early teaser image of the new 2012 Volvo V40 – C30 replacement – five-door hatch has been revealed online. The V40 will rival the likes of the Audi A3 and BMW 1 Series hatch.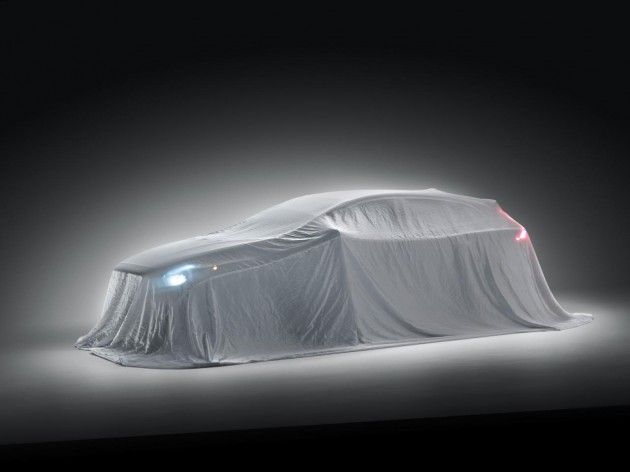 Little details of the new model have been found with the image, but it is said to be based on the same platform as the Volvo C30, only stretched somewhat to provide more cabin space for the slightly larger 1-Series market segment.
Reports say the new model could also be called the Volvo V30 when it arrives later next year. It's expected to come in this five-door hatch form and then later joined by a compact three-door version, like the existing C30.
Judging from the outlines of the new body presented in the image, the 2012 Volvo V40 will follow the company's latest design language. It features sharp headlights which are set back from the grille, as well as a prominent upper front edge, also seen on the current Volvo V60/S60.
Under the bonnet, the 2012 Volvo V40 will likely feature Volvo's latest hybrid powertrain system which offers all-wheel drive via a 60kW electric motor powering the rear wheels. The system comes with kinetic energy regeneration technology capable of recharging the on-board batteries during deceleration.
More concrete details are likely to be revealed over the next two months, in the lead up to a 2012 Geneva Motor Show unveiling. We'll keep you updated.