Summernats 32 will debut a number of new events and special demonstrations. The latest new feature confirmed will be a dedicated drifting showcase. Yep, yet another form of huge horsepower turning tyres into smoke.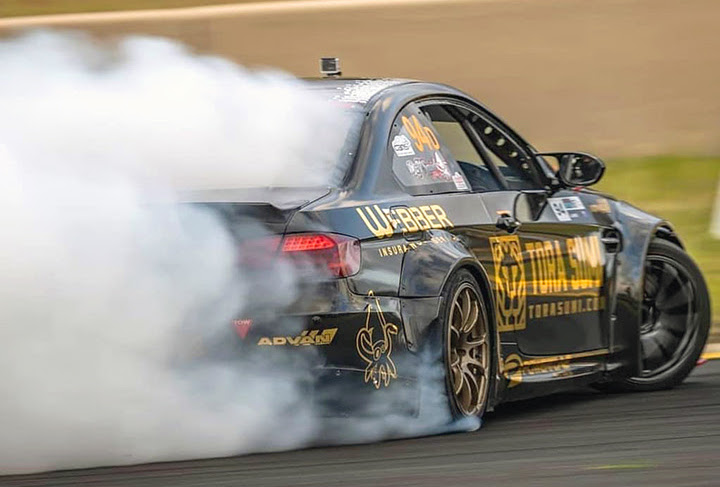 Organisers have confirmed Summernats 32 will debut new drifting demonstrations taking place on Friday, Saturday, and Sunday within a custom Summernats drift pad. Show-goers will be able to check out the action at any time during the demos, and free passenger rides will be on offer.
Australian drift ace Jake 'Driftsquid' Jones will be tearing up the course in his highly modified BMW M3. The M3 produces 1000hp and will be a great spectacle during the event, even in the company of some of Australia's wildest and most customised vehicles.
Also taking part in the demonstrations will be Nigel Petrie. Petrie is a fabricator and custom car builder, and also a drifter and owner of Engineered to Slide. He'll be bringing his Toyota HiLux drift ute to the special drifting pad. Petrie said:
"I grew up going to Summernats so it's awesome to be able to take part with some of the best drifters in the country. It's Australia's biggest horsepower party and I can't wait to be back."
Other drifters on attendance include Matt Russell, John Dreyer, Brad Tuohy, and Ben Meir. These guys will run under the direction of drift school Drift Cadet. Speaking about the new feature for the huge Canberra event, Summernats co-owner Andy Lopez said:
"We're always looking at ways to build more value into Summernats for festival goers and drifting certainly fits the bill. These guys are crazy and we have no doubt drifting is going to be an awesome attraction, and what's more, you can jump in and go for a ride."
Other features that will debut this year include a world record attempt for the highest number of vehicles performing a synchronised burnout, as well as the highly anticipated Skid Lane. Skid Lane is a dedicated burnout area along Tuff Street. The concreted-off zone will allow general entrants to pull in during cruising and perform a burnout.
As usual, there will be the traditional events including the burnout competition, Horsepower Hero with dyno runs, Show n Shine, and the Summernats Supercruise. Summernats 32 runs from January 3-6. Tickets are on sale now. Head over to the Summernats website for more info.