The 2013-2014 Opel Insignia facelift has been unveiled, showcasing revised styling inside and out, and a wider range of engine options. The facelift is minor but there are a few little details that give the sleek sedan and wagon a more modern touch.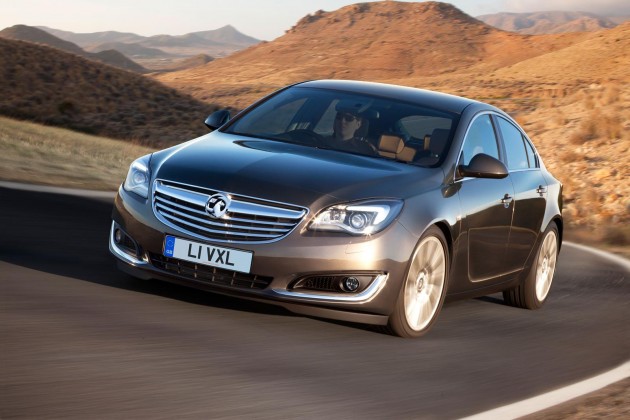 For example, there's new headlights separated by a more premium grille, revised lower air intakes with new LEDs, while at the back the taillights are noticeably different, along with a fuller rear bumper bar.
Inside is perhaps the most welcomed change, with the introduction of a new, less-fussy dash layout. With fewer buttons, the dash is now more user-friendly while also looking sleek. There's also a new 8.0-inch LCD touch-screen multimedia interface on the dash.
As for the engines, international models will come in three turbo-diesel forms – 88kW to 143kW – and two turbo-petrol iterations, including the new 1.6-litre SIDI (125kW/260Nm) – which is now available in the Australian Opel Astra GTC – and the 2.0-litre turbo with 184kW.
A sixth variant will also be part of the lineup, powered by 1.4-litre LPG unit developing 103kW and 200Nm. It offers an average economy rating of 7.6L/100km.
The new model will officially debut at the 2013 Frankfurt Motor Show in September. It's likely to land in Australia in 2014. Local prices and specifications are still yet to be finalised.