Shannons is holding its Sydney Classic Winter Auction on August 13, where a number of Aussie icons will go under the hammer including a genuine Torana SL/R 5000, and an XB Falcon GT.
The 1974 Holden LH Torana SL/R 5000 that's up for grabs is one of just 263 L34 homologation models ever made, featuring a 308ci V8, 9-inch diff, and comes from a long-term owner. It's expected to fetch somewhere in the region of $95,000-$125,000.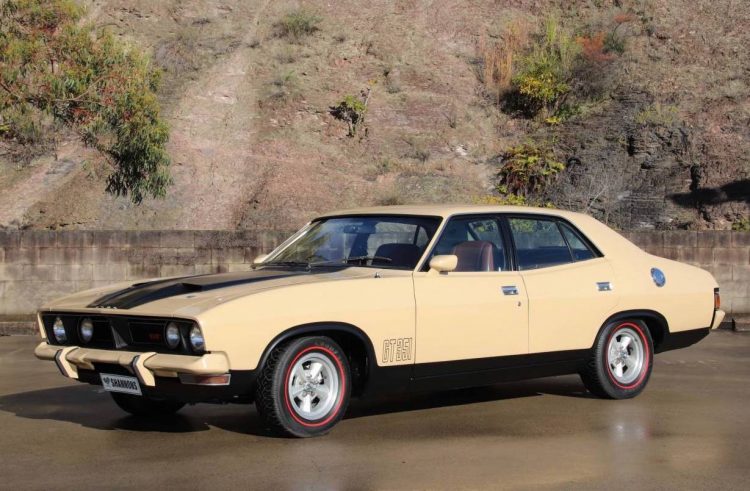 It might not be the highly sought-after XY and XW series, but this 1974 Ford XB Falcon GT is sure to attract similar attention from fans at the auction. The XB features a 351ci V8 matched to a four-speed manual transmission. This example has also been fitted with plenty of options from factory, including a wind-back sunroof, twin mirrors, and air-conditioning.
Painted in period Mushroom Beige with Saddle interior, the beast has travelled just 77,966 mils since new. That's about 125,000km, which isn't much at all. Being in excellent condition, the XB Falcon GT is expected to sell between $70,000-80,000.
For those looking for something a little more discreet, a 1981 Ford XD Falcon GL ex-chaser police car is going up for auction. It appears to be in mint condition, featuring a 351ci V8 paired to a four-speed manual. This is a very rare combination for this model.
Also rare is the European Sports Pack option, which includes sports suspension, Scheel bucket seats, a limited-slip differential and four-wheel disc brakes, and a set of wide wheels with low profile tyres compared with the regular GL. The XD is expected to fetch between $35,000-45,000 at the event.
Other special treats to go under the hammer include a 1972 Chrysler VH Valiant Charger XL Coupe, and a 1973 Ford XA Superbird Hardtop. The auction takes place on August 13 at Reserve Road, St Leonards. Around 50 classic cars and motorbikes will be up for grabs.