It's fairly easy to see the current Subaru product lineup in Australia does have a few holes in it. There is no compact SUV or city car, and, perhaps more crucially, there is no seven-seat SUV or ute. Though, that doesn't mean Subaru Australia isn't interested in such market segments.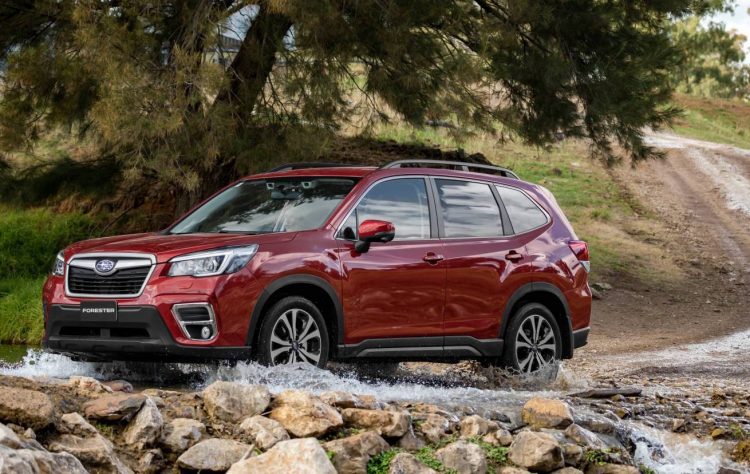 So far this year (through August), Subaru Australia has sold 27,199 vehicles year-to-date (YTD). That's down 18.8 per cent compared with the same eight-month period in 2018. The brand's biggest loser during the period is the Levorg, with sales down 73.4 per cent. However, it's biggest winner is the Forester, which is seeing a 62.8 per cent jump in sales, no doubt partly thanks to the arrival of the all-new model.
The segment the Forester competes in, according to FCAI (Federal Chamber of Automotive Industries), is the 'SUV medium below $60,000' class. So far this year that class is seeing a 2.3 per cent drop in sales overall, but that compares well with the overall industry sales decline of 8.0 per cent YTD.
Aside from SUVs, one of the highest trending segments is the ute. In particular, the 4×4 ute class. It is seeing a drop of just 1.1 per cent sales YTD, almost kicking back the market downturn. That's among the smallest drops of any segment. As such, any carmaker would be mad not to be interested in offering something for this class.
Speaking with PerformanceDrive during a rally event this week, David Rowley, Subaru Australia's corporate affairs and public relations manager, said the local arm would be interested in offering a ute to compete in the increasingly popular segment. Rowley said:
"We would always be very interested to see product coming through from Subaru Corporation in Japan. At the moment we're not aware of any developments in that regard, but clearly there's a market trend both here and in North America in particular towards that sort of vehicle."
Such a model wouldn't be the first Subaru ute, however. You might remember the Subaru Brumby, also known as the Brat in some markets. It was sold between 1978 until 1994, and was perhaps one of the pioneers of the concept of a recreational pickup that was compact and car-like to drive. There was also the Outback-based Baja (pictured below) in the early 2000s, sold in select markets.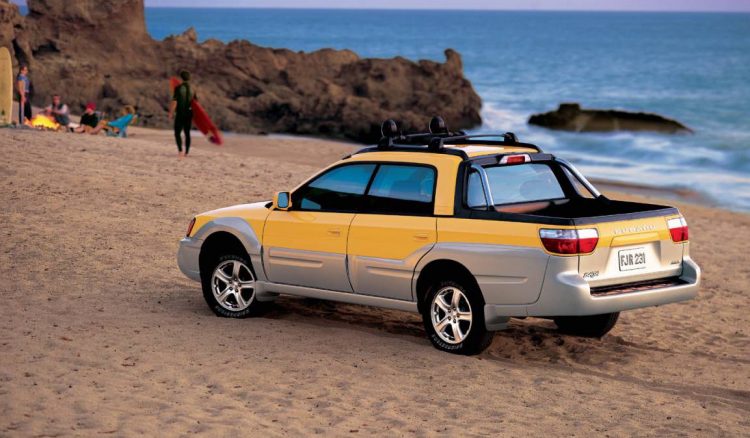 Subaru could introduce a modern interpretation of these quite easily, particularly the Brumby. It was based on the Leone of the time (a predecessor of the Impreza), but the body was completely unique and featured a large tray at the back with a two-seat cabin at the front. Currently, Subaru offers a range of vehicles built on essentially the same architecture, known as Subaru Global Platform.
An adventure-style ute with independent suspension and all-wheel drive could be brought into the market as an intermediate step before the heavy-duty chassis-based utes. This philosophy of vehicle could appeal to those who want a ute but aren't interested in the sheer size and somewhat rigid on-road driving manners of the current crop.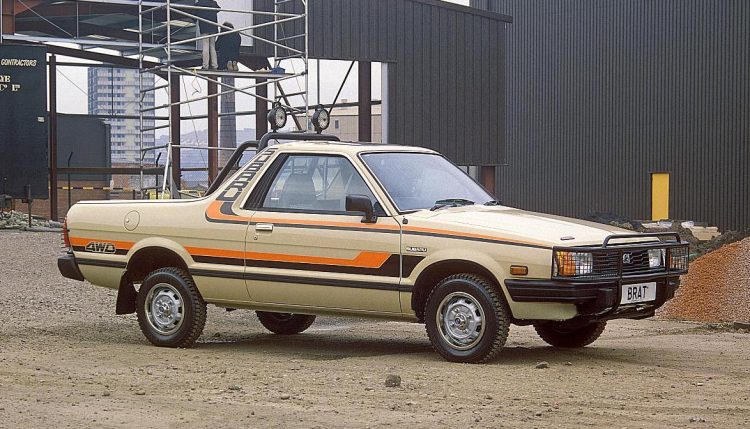 Rowley said customers of the Brumby are regularly calling Subaru to ask about when a next-generation is coming. Unfortunately, there are no confirmed plans to reintroduce a Brumby successor at this stage. But if Subaru were to take on the ute segment we suspect it would go for a recreational-style model and not a heavy-duty layout.
"That would be up to the factory in terms of what chassis they might consider if they were ever to do such a thing. There's clearly public interest on a global level in a Subaru utility of some description," Rowley said.
Subaru, like most carmakers, is busy developing new technologies such as electrification systems. It could also introduce a modern, go-anywhere utility that offers an aggressive design and rugged off-road ability, powered by an environmentally-conscious powertrain. Rowley said:
"You can't rule out that at some stage they might do something very innovative. They've got a track record of doing that. If you think back to Outback, that established the crossover niche, globally. Rex and STI with the pocket rockets. They do have an ability to do that every now and again. You can't rule anything out, but, unfortunately, there's nothing that I could tell you about developments in that regard at the moment."
Of course, the other big segment the local arm is not cashing in on is the seven-seat SUV class. According to August VFACTS figures, the 'SUV large below $70,000' segment is reporting an 8.3 per cent drop in sales YTD. It's basically matching the overall industry downturn. However, this segment makes up 9.8 per cent of overall passenger vehicle sales in Australia. That's not far behind the 4×4 ute class, which makes up 15.6 per cent of new vehicle sales (YTD).
Even though the Outback does officially compete in this segment, it does face a number of popular seven-seat rivals. The Prado is the best-seller so far this year, with 12,890 sales, followed by the seven-seat Toyota Kluger, with 7301 sales. Subaru has sold 5400 Outbacks in this same period, enough for fourth place overall. It trails behind the Isuzu MU-X, which has posted 5519 sales, and it's also a seven-seater.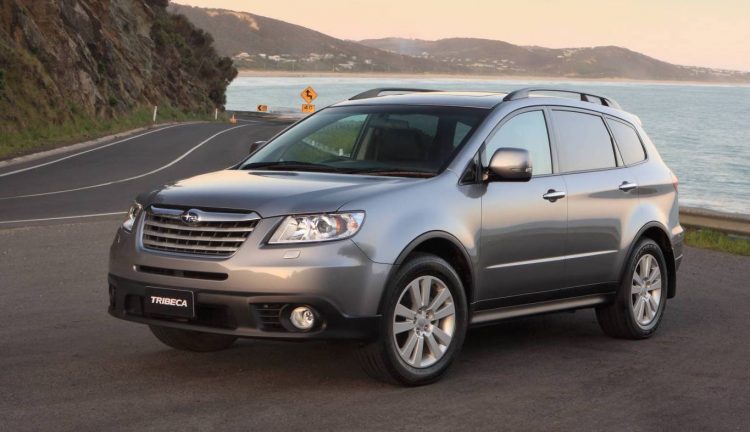 Subaru did offer the Tribeca in Australia from 2006 until 2013. It was available as a seven-seat model that sat in this class in question. Although the nameplate has been discontinued, the Ascent was introduced in the US as a modern successor in 2018. We asked Rowley if there is a possibility of the Ascent being introduced locally. He said:
"That is built in America, so it's only available in left-hand drive. Clearly that's a vehicle that we would also be interested in if it were ever to be made available in right-hand drive. At this stage, the factory, as far as we're aware, doesn't have any plans [to build right-hand drive]."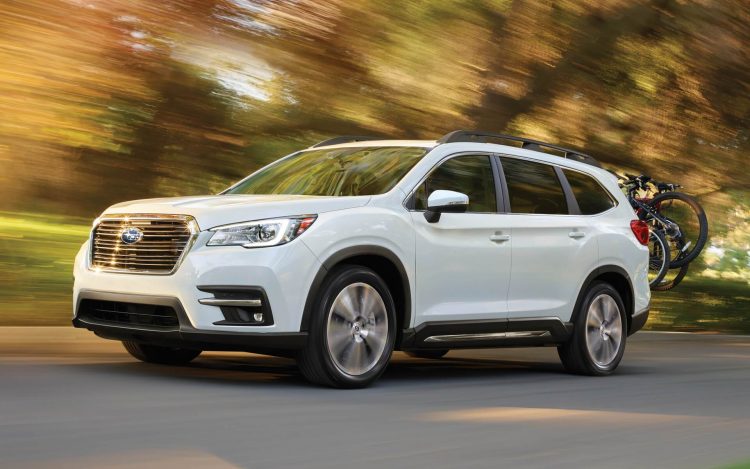 For now, Subaru customers in Australia will have to make do with the current lineup. Although, the all-new Outback is scheduled to arrive locally during the last quarter of this year. The new Liberty is also expected to arrive some time next year. The Impreza, XV, and Forester are still fresh.
As for the BRZ, both Toyota and Subaru only this week confirmed they have agreed to develop a next-gen sports car. It isn't likely to appear for a couple of years.