Lotus has revealed plans to unveil a new sports car at the 2012 Geneva Motor Show, hinting towards a convertible. It's unknown at this stage if the vehicle will be based on one of the company's recent concepts.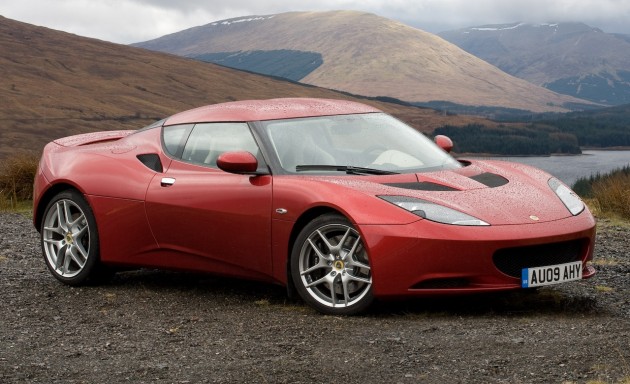 Instead of providing a teaser image of some sort, Lotus has opted to go for a bit of a puzzle, and called it 'Maximum Exposure'. The image shows a sunburned head with a cap outline, a bikini top, and a bottle of sun cream. There's also an image of a Lotus Evora attached with the release.

Lotus says the new model will maintain the company's philosophy of "less is more", and says, speaking about the show, that the new car will "blow the roof off".
Obviously, this points to the idea of a Lotus Evora convertible which could be on the way. All will be revealed on March 6 at Geneva.
In other Lotus news, DRB Hicom has bought Proton – the owner of Lotus. The deal was thought to possibly upset the processes of Lotus, however, DRB has instructed Lotus to keep running as it is. This is expected to include a continued plan to produce the five new Lotus concept cars that were shown at the 2010 Paris Motor Show.
Speaking with Autocar in the UK recently, Lotus CEO Dany Bahar has revealed that a new transmission is undergoing testing, and that prototypes of the upcoming Lotus Esprit will begin testing in May. He also said that with so much money spent on those concepts, it would be silly to cancel them.
The concepts included an Esprit, Elan, Elite, Elise, and Eterne.
As previously reported, the Lotus Esprit is expected to use an all-new in-house V8 engine. An image of the engine on a dyno (below) shows a naturally aspirated layout using twin throttle bodies. Power is said to be around the 470kW mark.