McLaren is expanding its 'long tail' LT lineup with the introduction of the new 600LT Spider. This is the drop-top version of the 600LT Coupe, bringing a fresh summery vibe to the flagship supercar.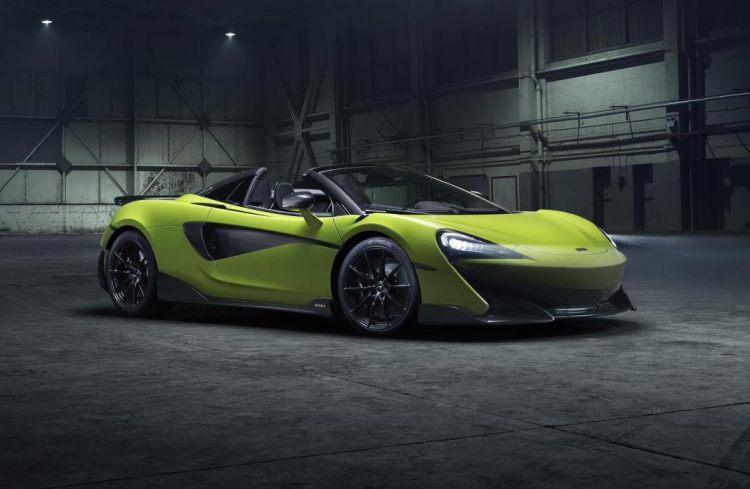 The 600LT Spider sits at the top of the Sports Series range, alongside the coupe. This means it is the fastest and most powerful car in this section of the showroom. If you want all-out performance with a convertible though, you need the 720S Spider which was revealed last month. However, that sits in the 'Super Series' end of the showroom.
Like the 600LT Coupe, the new spider is propelled by a 3.8-litre twin-turbo V8 engine that produces 442kW and 620Nm. All of this is sent through a seven-speed dual-clutch auto and into a rear-wheel drive system. Across the 0-100km/h sprint, the clock stops in 2.9 seconds, which is the same as the coupe. Going from 0-200km/h takes 0.2 seconds longer though, stopping the clock in 8.4 seconds.
At this rate of acceleration the 600LT Spider is actually quicker than the Lamborghini Aventador S, which covers 0-100km/h in the same time and does the 0-200km/h sprint in a claimed 8.8 seconds. Keep in mind the Lambo uses a 544kW V12 engine and has four-wheel drive to maximise grip.
The above comparison gives you some idea of the seriousness of the 600LT. This is a very focused performance machine designed to carve up race tracks. Aside from the stretched 'long tail' body which is 74mm longer than the 570S on which it's based, the 600LT showcases a bespoke aero kit which helps to increase downforce and thus cornering speed.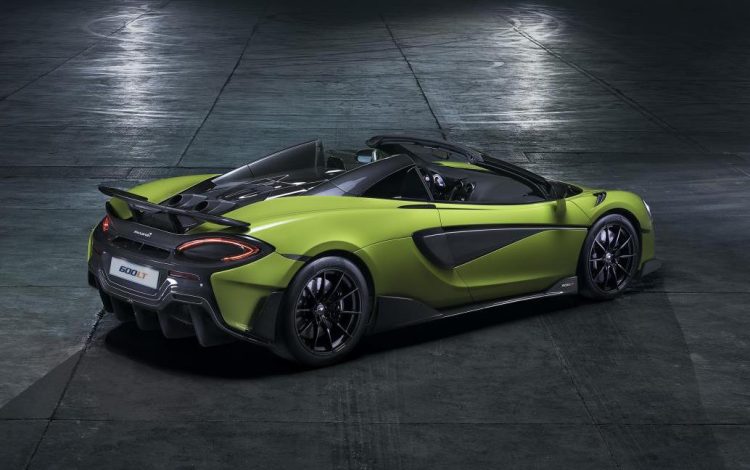 Some of the components are stripped back as well, with more carbon fibre used to help shed weight. In fact, the 600LT Spider is around 100kg lighter than the 570S Spider. With a dry weight of 1297kg, it's only 50kg heavier than the 600LT Coupe, too. This, according to McLaren, makes it the lightest vehicle in the class.
As for the peel-back roof, it's a three-piece hardtop item that can be raised or lowered at speeds of up to 40km/h. With the roof down the passengers get the full aural experience of the V8 sitting behind the cabin, amplified through the top-exit exhausts exclusive to the 600LT.
Production of the new spider will be limited, like with the coupe, although exact build numbers haven't been mentioned. Buyers can place an order now though, with prices in the UK starting from £201,500.