BMW Australia has been considering introducing the Alpina tuning brand for a while but now the local arm has confirmed Alpina is coming to Australia.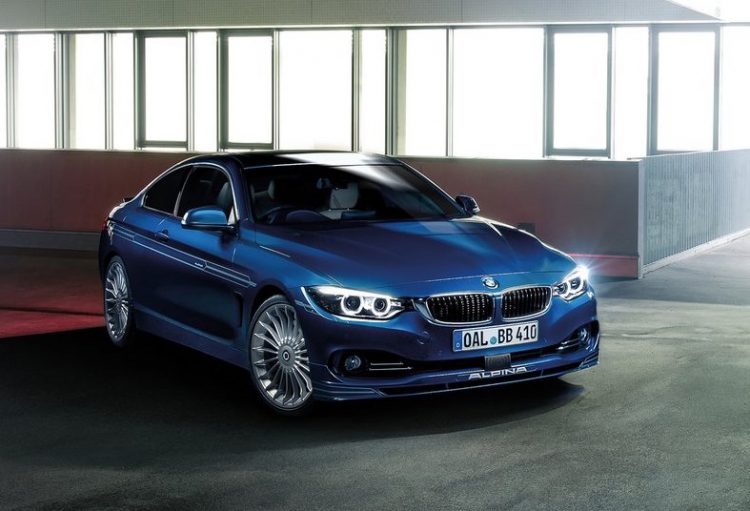 Alpina is perhaps best known in Australia as an aftermarket-style tuner. However, it's actually classed as a manufacturer itself overseas, a bit like what HSV is to Holden. The local arm has announced Aussie buyers will soon be able to purchase some of Alpina's bespoke models as brand new vehicles.
Customers will be offered the BMW 4 Series-based Alpina B4 Bi-Turbo first, in coupe and convertible form. The 3 Series-based B3 Bi-Turbo sedan and wagon are also being planned for homologation and an arrival in November.
Sales will go through The In Motion Group, trading under the name Alpina Automobiles. These will first sell through Doncaster and Bundoora locations in Victoria, with selected dealerships around Australia planned for the near future. Speaking about the exciting announcement, BMW Australia CEO Marc Werner said:
"Alpina has a long history of producing tailored cars based on BMW models and we welcome their presence in the Australian market."
Eight examples of the B4 Bi-Turbo coupe will arrive in November. This particular model has already undergone ADR compliance and homologation for Australia. These first eight will mainly be used as demonstrators for dealers.
Customers will be able to custom-build their vehicles, with a wide range of personalisation options and special touches. As a foundation though, the B4 Bi-Turbo comes with special suspension, wheels, and interior trimmings, along with a neat bodykit.
Alpina makes changes under the bonnet as well, with an overall theme of efficiency paired with performance. In the B4's case, it uses a 3.0-litre turbo inline six developing 300kW and 600Nm. It features a forged crankshaft and twin turbos that replace the single BMW turbo. This translates to an M3-hunting 0-100km/h time of just 4.2 seconds.
Prices for the packages are yet to be announced, although we suspect it will depend largely on what the customer orders exactly. More details are expected later in the year.