Volvo's CEO, Hakan Samuelsson, has sent out the first teaser image of the all-new Volvo S60, via Twitter, ahead of production commencing later this year.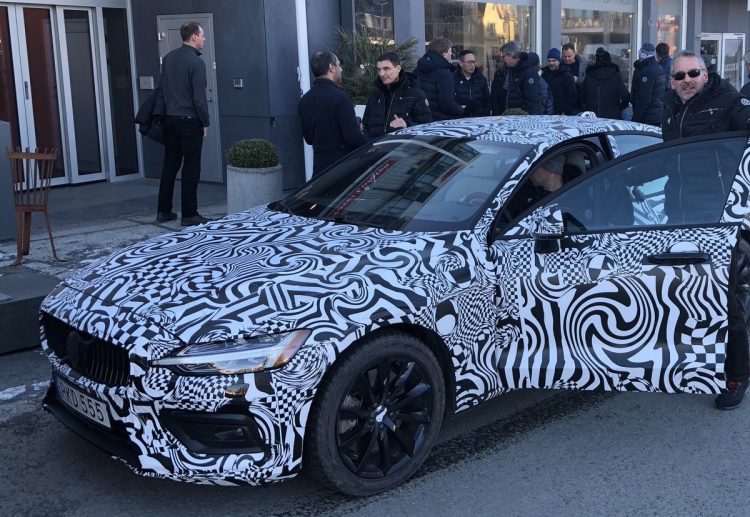 As reported last week, Volvo is set to reveal the new S60 at an event in the US during the middle of the year. It follows the recent unveiling of the new V60 wagon version. And as you'd expect, the S60 sedan will carry over the same design language, as confirmed with this teaser.
We get a decent look at the front end, which features the now-standard 'Thor hammer' LED headlights that front all of Volvo's cars now. There's also a more upright and wider front grille than the current model, again, mimicking the new V60.
Like the V60, the new S60 is set to come packed with a smart interior with a large, portrait-style touch-screen, a fully digital instrument cluster, and, thanks to a switch to Volvo's latest Scalable Product Architecture (SPA) platform, more passenger space.
Volvo will produce the 2019 S60 at its new facility set up in South Carolina, North America. Samuelsson confirms production will commence later this year. In the same tweet, the Volvo chief said early testing of prototypes has produced very satisfying results so far.
The new model is set to be an exciting addition to the conservative premium sedan market segment. For starters, Volvo will likely offer a range of economical yet powerful engines, including two hybrid units taking on T6 and T8 badges. The flagship T8 will deliver up to 290kW, which will make it one of the most powerful non-performance models in the class.
Volvo seems to be breaking new ground in the auto industry, with its clever XC40 expected to be a popular small SUV when it arrives later this year. The new XC60 has already won numerous awards, and the S90 has certainly shaken up traditional limousine philosophies with a fresher and more elegant offering for customers. Let's wait and see how the S60 turns out. Stay tuned.