Audi is working on the next-generation Audi R8 supercar which, according to the company's technical boss, will undergone some considerable weight reduction for increased performance and improved economy.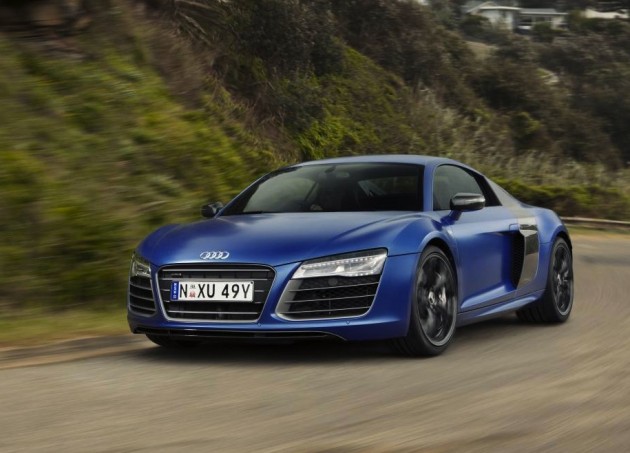 The R8 in its current shape has been around now since 2007. Although it has undergone a number of facelifts and updates – with the odd special edition – the same overall shape and underpinnings have remained.
For the next version Audi will use the new Volkswagen Group supercar platform which will also underpin the Lamborghini 'Cabrera' (Gallardo replacement). According to Ulrich Hackenberg, Audi's technical boss, the platform will incorporate an extensive use of aluminium as well as some carbon fibre to really trim down weight.
It's understood parts of the floor and the transmission tunnel will be made from carbon which could help to save up to 50-60kg from the R8's mass. The carbon fibre elements are also likely to improve structural rigidity and in turn increase driver engagement and chassis dynamics.
As for the engine options, a similar lineup including a V8 and V10 is likely with output and fuel economy revisions. Hackenberg has so far avoided confirming or denying if the next model will be available with a manual transmission.
For the past few years manuals have certainly become an endangered species due to more high-tech single- and dual-clutch automatics making better use of the engine power while returning better fuel consumption. Lamborghini has already cancelled the manual transmission from all vehicles in its lineup. It's believed Audi will follow.
Since Lamborghini is set to unveil the new Gallardo replacement next year we could see more info for the R8 uncovered then.