It's no secret Hyundai is strongly considering the introduction of an all-new ute, which is expected to arrive in Australia within the next two years. But what we've heard is the local arm wants decent grunt from the company's first-ever pickup.
The ute project is still very much in its infancy. Engineers and top dogs from Hyundai's global hub recently visited Australia to get a better understanding on what is needed for a successful ute product in this market. And keeping in mind Australia is going to be a key market for the ute, with South America and the Middle East also on the cards.
Even though the international guests have been taking in Australian feedback, including a whole set of criteria such as towing capacity and payload and off road capability, it doesn't necessarily mean all of it will be applied to the final product. It's understood other markets could demand other characteristics that might favour the top decision makers.
PerformanceDrive understands that one of the key criteria that the Australian division wants is grunt. We've heard the local arm has asked for something substantial under the bonnet, at least as an option. This would help give the new ute a point of difference compared with the well-established dual-cab contenders, all of which produce between 120-150kW from a four-cylinder diesel (five cylinder in the Ranger).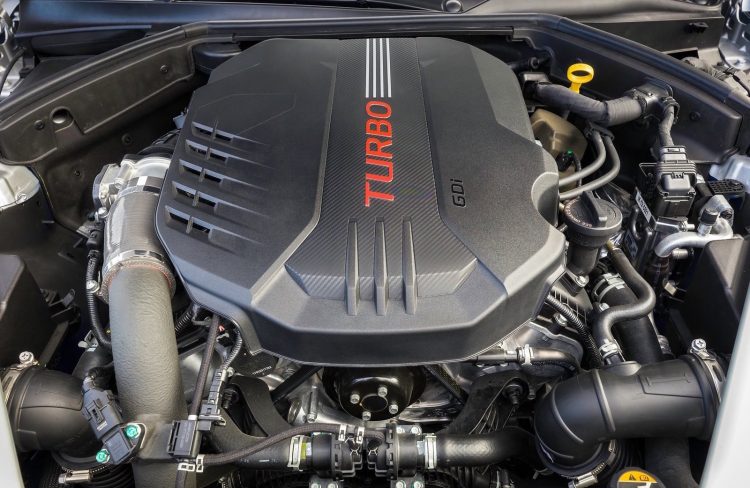 So, what engine could Hyundai use? Well, funny you should ask. A possible candidate is the potent 3.3 twin-turbo petrol V6 that's currently used in the Genesis G70 3.3T, and the Kia Stinger. In those vehicles the unit develops 272kW and 510Nm. We'd suggest the numbers would be de-tuned for the ute. Or, more accurately, re-tuned.
With 510Nm on tap, that's only fractionally more than the Holden Colorado which offers 500Nm from a 2.8-litre diesel four-cylinder. Instead, the power could be turned down on the 3.3L with the torque increased, all lower down in the rev range. This is just speculation at this point, but this engine does seem like a nice fit. Especially if Hyundai decides to go all out and attack models such as the Ford Ranger Raptor – Hyundai ute N model?
Hyundai hasn't confirmed what the new model will be based on. Speaking at a media event this week, the local arm reflected questions about the possible platform, instead asking us what we think it should be based on. We have heard some rumours that it could adopt some of the foundations of the Tucson. However, that doesn't seem heavy-duty enough, particularly if Hyundai wants to provide a 3500kg towing capacity.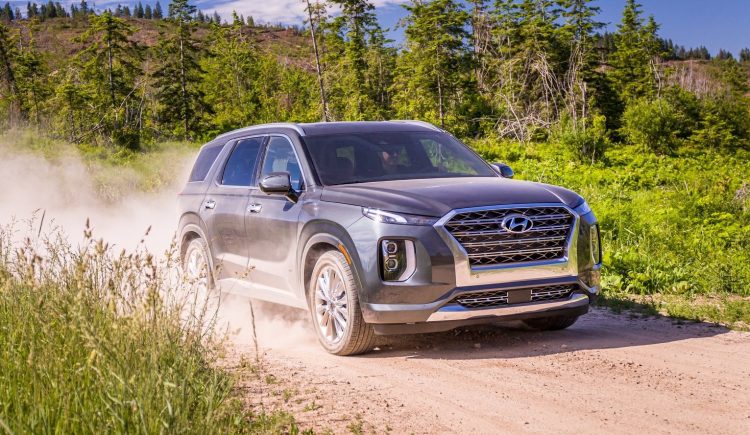 Another possible platform is the one used on the Palisade. But even that uses a front-wheel-drive-based monocoque layout with independent suspension, and that may not be suitable. The platform is actually based on the current Kia Sorento, which offers a braked towing capacity of 2000kg.
What's more likely is Hyundai will develop an all-new platform for the ute, potentially sharing some sections with the next-gen iLoad. As we said though, it is only early days and Hyundai has said it is yet to finalise many aspects of the anticipated model.
In April this year Hyundai registered a trademark application in Australia for the name 'Pavise', which could be reserved for the new ute. The word is generally associated with shielding and protection, and was mainly used in the 15th century to describe a rectangular guard that warriors used to protect themselves from attack during reloading. The trademark is filed under class 12, which is for "Automobiles; Vans [vehicles]; Trucks; Motor buses; Electric vehicles". As usual though, a trademark application doesn't always indicate a definite future product. Sometimes companies will trademark a name simply to stop others from grabbing it.
One of the other challenges the company is facing is where to produce the ute. While many dual-cab models are made in Thailand, Hyundai doesn't have a hub setup in that region. It does, however, produce vehicles in India which might also be an important market for a ute, especially if it ends up being a smaller, passenger-vehicle-style proposition. We'll have to wait a bit longer before more details are finalised.
What do you think, would you be interested in buying a Hyundai ute? And what sort of criteria would you like to see applied? Feel free to vent your thoughts in the comments section below.