You've probably heard of active noise cancelling headphones (pardon the pun). Now, Hyundai has announced it is developing an even more advanced version of this technology for vehicles, called Road Noise Active Noise Control. Or, RANC, for short.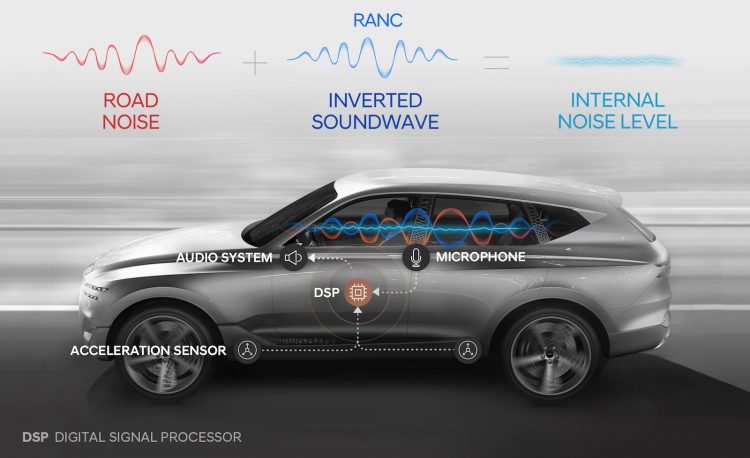 The RANC system – not the best name for anyone that is up-to-date with modern lingo – builds on the company's Active Noise Control technology, which emits micro soundwaves inverted to incoming noise. Instead of blocking the noise from coming in, this technology analyses the cabin and aims to diffuser noise with software.
Unlike traditional noise-suppressing measures, which adopt weighty insulation and things like dynamic dampers, active setups only require small microphones and controllers. However, Hyundai says there are some limitations to the existing ANC technology. It says such systems are really only effective during constant noises or predictable noises.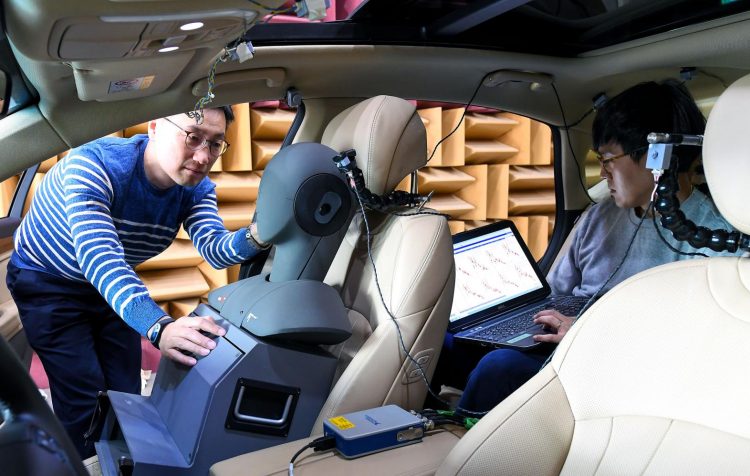 So, the first-ever RANC technology was created. It promises to "greatly improve in-cabin" quietness. It works by constantly analysing various types of noise in real-time, and then can produce inverted soundwaves. It can also differentiate between different noise types, such as resonant sounds commonly produced by wheels and tyres, as well as rumbling sounds from the road surface. Hyundai explains:
"Using an acceleration sensor, RANC calculates the vibration from the road to the car and the control computer analyses road noise. As its computation and signal transfer speeds are optimised, it only takes 0.002 second to analyse the noise and produce an inverted soundwave, generated by the DSP (Digital Signal Processor). The microphone constantly monitors the road noise cancelation status, and sends the information to the DSP."
The system is also able to tackle road noise from the perspective of the driver's seat, the passenger seat and the rear seats separately. Hyundai says tests have shown the system is capable of reducing in-cabin noise by 3dB.
Hyundai has completed domestic and American patent applications, with the first production application to be an upcoming Genesis model. In fact, one of the images sent out seems to depict the GV80 large SUV which is expected to arrive in the next 12 months. Other Hyundai Motor Group vehicles are set to receive the technology further down the track.