Some info is starting to come through on the Tesla Model 3 Performance, including initial range numbers based on California's CARB test cycle.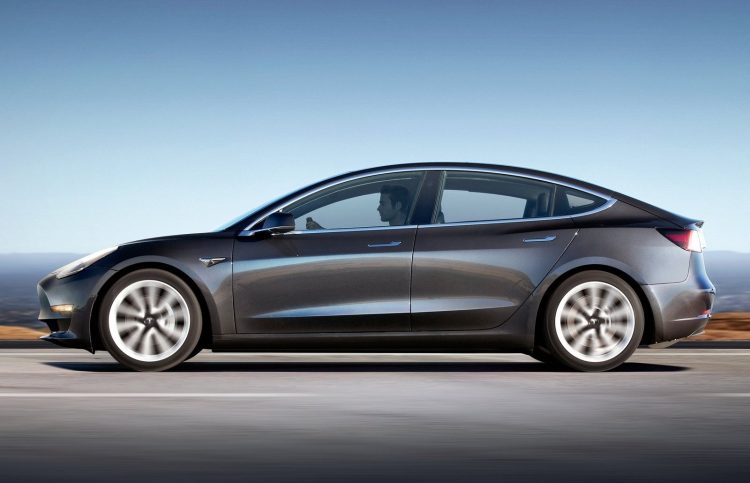 The Tesla Model 3 Performance will be the flagship version, sporting dual electric motors and all-wheel drive. At this stage it's unknown if there will be a 'ludicrous' mode like in the flagship versions of the Model S and Model X, but initial specs claim a 0-60mph time in just 3.5 seconds.
Remembering Tesla uses Motor Trend's testing procedure to come up with its times, which includes subtracting the first foot (30cm) in time to replicate drag strip conditions, we'd predict a 0-100km/h time of about 3.8 seconds, or even 4.0 seconds in the real world. The top speed is set to be 250km/h.
As we've found out during testing of Tesla models, real world times are completely different. During our test of the Model S P100D, we couldn't get anywhere near the claimed 0-100km/h time of 2.7 seconds. Despite Tesla urging us not to conduct performance testing (for reasons not explained to us), we did anyway, with a near-full battery, and the best it could do was 3.14 seconds (not published in our review). We've seen similarly distant results in other models compared with their official claims.
According to some test documents from California Air Resources Board posted by a Twitter user, the Model 3 AWD Long Range and Model 3 Performance Long Range will offer a range of 455.32 miles. That's about 733km, which is excellent. In fact, it could become the longest-range electric vehicle on the market in Australia when it arrives in 2019.
Interestingly, the single motor/rear-wheel drive model with the Long Range pack is stamped with a range of 495.1 miles. That's 797km. This will go down very well with those thinking about buying an electric vehicle but are worried about range anxiety. Around 800km could get most users to work and back for a full week,
In related news, Tesla sent out a Tweet of the new Model 3 Performance performing some donuts on its big skidpan. The driver manages to pull off some impressive circle-work, drifting with all four wheels smoking. Check it out below.
According to the Tesla (USA) website, production of right-hand drive models won't commence until 2019. It will be producing the Performance variant first, and then the Long Range versions, and then the standard battery model.
Model 3 Performance skidpad testing (?on!) pic.twitter.com/YEt8I5jewZ

— Tesla (@Tesla) 6 July 2018