More details are coming through on the anticipated 'entry-level' Ferrari, dubbed the new Dino, with the latest buzz surrounding a V6 engine.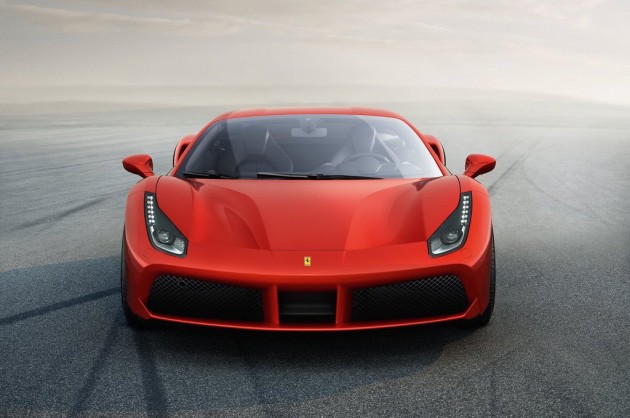 Speaking with Top Gear at the Frankfurt Motor Show, currently underway, Ferrari CEO Amedeo Felisa said the company is looking at improving its CO2 emissions average via turbocharging, and potentially downsizing engines. He said,
"For sure, over time we can reduce emissions by downsizing the displacement. There is probably a V6 in our future."
With a smaller engine comes a smaller car. Well, that's what seems to be the hint from Felisa. "You wouldn't do a bigger one with a V6," he added.
It's understood there is at least one prototype already being tested using a variation of the 458/488 platform, but apparently Ferrari is still trying to find the right balance of power for a smaller unit.
There's talk of a 150kW/litre philosophy, and speak of a 430kW target. This means the engine would need to be around 2.9-litres in size. Interestingly, Ferrari already makes a 2.9-litre twin-turbo V6. It can be seen in the Maserati Ghibli (301kW/550Nm), and the new Alfa Romeo Giulia QV where it produces 375kW/600Nm.
In a smaller and lighter version of the 458 this is expected to result in an epic little car. A target weight of around 1000kg has reportedly been set, however, it may go over that by a decent margin.
There's been no confirmation regarding the name. It isn't likely to be called the Dino though as the original – a sub-brand of Ferrari – was set up under Enzo's command for his son, Dino Ferrari, who sadly died at the age of just 24.