Rumours are starting to spread about the all-new 300 Series Toyota LandCruiser, with word on the 'net suggesting the new model will come with Lexus's latest 3.5-litre twin-turbo V6 petrol engine.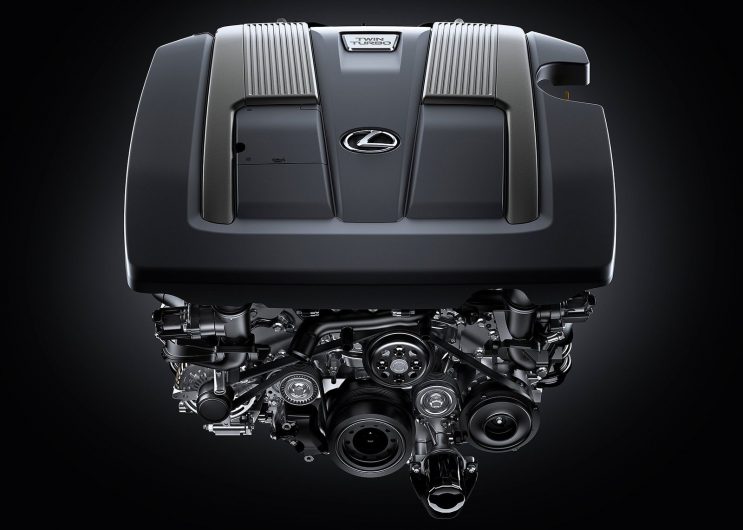 At the moment Toyota doesn't use the twin-turbo V6 in any of its passenger vehicles. Not in Australia anyway. But it's certainly a good candidate for the big 300 Series LandCruiser. The idea is the engine will come in to replace the aged 4.6-litre naturally aspirated V8 petrol engine that's currently offered.
In the latest Lexus LS 500, the 3.5-litre twin-turbo V6 produces a healthy 310kW and 600Nm. No matter which way you look at it, it's more appealing than the current 4.6L V8 which produces 227kW and 439Nm. Fuel consumption on the combined cycle is rated at a northern 13.4L/100km, which Toyota will doubt be wanting to reduce.
For example, the LS 500 consumes an average of 9.5L/100km, which is a lot more respectable. And yes, obviously the LS 500 (2240kg) isn't as heavy as the LandCruiser V8 (2750kg) and nor does it have to lug around heavy-duty four-wheel drive running gear. But even still, 600Nm could really come in handy to reduce the overall effort required to propel the big beast. And who knows, Toyota might even tune the engine differently, perhaps giving it more torque.
Toyota-Lexus doesn't usually develop all-new engines and then just use them in a single application. The new 3.5 twin-turbo is also expected to be offered in a range of other Lexus and Toyota vehicles. We've even heard rumours that it might top the next-gen Lexus IS mid-size sedan range.
As for the rest of the 300 Series, speculations suggest it will ride on an updated version of the current model's ladder-type chassis. Independent front and rigid axle rear suspension are likely to be retained, along with a two-speed transfer gearbox with high and low range.
Big updates to the styling are likely, but it's really anyone's guess as to what it'll look like. We can probably turn to the latest Prado (below) and its vertical front grille for some faint clues, as well as the chunky new RAV4 for some inspiration.
It's understood the 300 Series LandCruiser will be previewed in concept form as early as this year, with market arrival not likely until at least mid-2020. The Lexus LX is expected to debut along side it, or only shortly after, also featuring the twin-turbo V6 engine option.