A video has just been posted onto Hyundai Motor Group's official YouTube channel which could be indirectly previewing a new SUV, dubbed the Genesis GV80.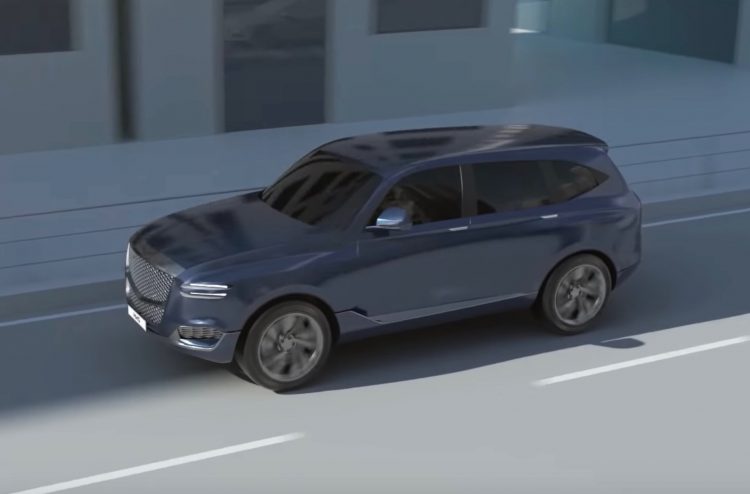 The video is a digital demonstration of some of the brand's latest safety systems. No big deal, right? Well, the vehicle that's used in the video does look a bit suspicious. You might remember the Genesis GV80 concept car from last year (silver car, below)? It looks like that vehicle is being used in this video.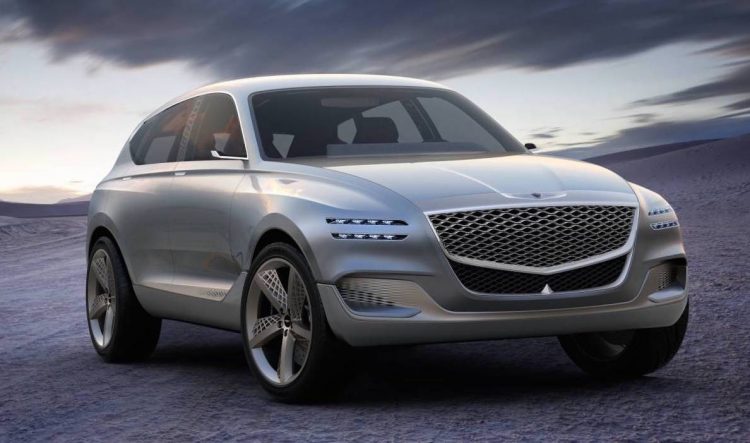 However, the vehicle rendering in the video is a little bit different. Some of the panels are unique and with a different waistline contour, and the side mirrors are more conventional unlike the futuristic items shown on the concept car. The concept version also looked more coupe-like with a swooping roofline while the vehicle rendering in the video takes a more traditional upright wagon shape. Could this be a preview of the production model's design?
Genesis is about to relaunch in Australia and has already done so overseas. It's still a sub-brand of Hyundai but now it stands alone as a dedicated premium carmaker. At the moment it doesn't offer an SUV. But we all know how popular SUVs. In other words, you'd have to be mad not to jump into this market, as a car brand.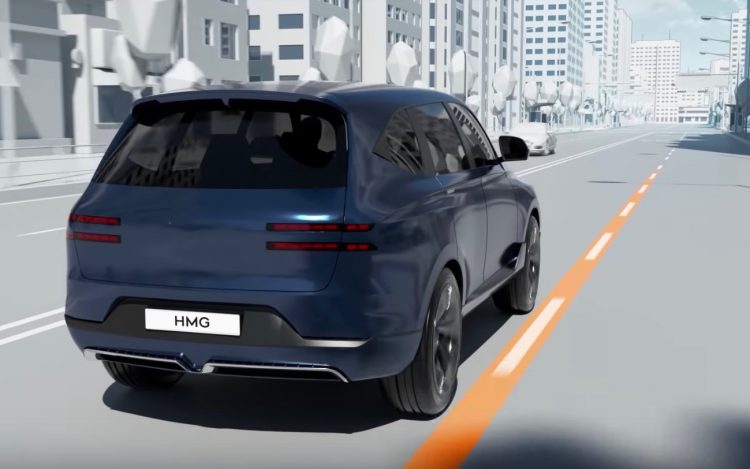 A number of reports are suggesting the vehicle depicted could show us some signs of the production version of the GV80 concept. It looks like a large luxury SUV, featuring twin-stack LED headlights, a huge mesh grille at the front, and matching twin-stack taillights at the back. Overall it looks very large, perhaps ready to take on the likes of the Infiniti QX80.
Of course, there is the chance the marketing team that put the video together tried to come up with a 'generic' modern SUV design simply for the video, using the GV80 concept as inspiration. But we find it hard to believe that Hyundai would approve a design so similar to the GV80 concept, yet not carry some resemblance to the production version.
Check out the video below to take a look. And feel free to tell us what you think. Genesis, as a dedicated brand, will be launching in Australia soon with the Kia Stinger-based G70.
https://youtu.be/p9AF-gMIPEc