The Genesis G70 is in the running for the North American Car of the Year this year, having just been announced as one of the top three finalists. This follows a similar accolade from Motor Trend, recently taking home its 2019 Car of the Year award.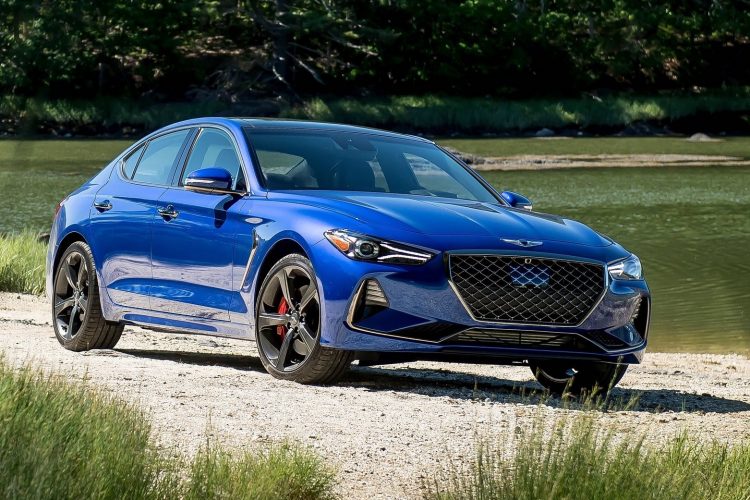 If you haven't heard of the Genesis G70, this is a new mid-size premium sedan that's going to help Genesis relaunch as a separate brand in Australia early next year. It will come in as a direct competitor to the likes of the BMW 3 Series and Mercedes C-Class, but is likely to compete more directly with the Infiniti Q50 and Lexus IS, in terms of pricing.
Underpinned by the same platform as the Kia Stinger, and, in top spec form, featuring the same 3.3-litre twin-turbo V6 that produces 273kW, the Genesis G70 has the makings for an awesome rear-wheel drive driver's sedan.
We happened to spot a lineup of Australian-registered G70 models at Hyundai Australia's headquarter in Sydney this week. And although we can't show you photos (for legal reasons, on private property), we can tell you that we saw both a 2.0T-badged version and a '3.3T' version. The vehicles are likely pre-production models undergoing local testing, but they potentially confirm we will be offered a range of engine options.
As far as we know the Genesis G70 will be fine-tuned for Australian conditions by local and overseas engineers, like many Hyundai products sold here. The stats tell us the G70 will be quicker than the Kia Stinger because it is lighter in weight and stands with smaller, more agile dimensions.
In top-spec form the Kia Stinger GT offers a claimed 0-100km/h sprint time of 4.9 seconds (although the best we've achieved in the real world is 5.18 seconds). Could the G70 properly dip into the 4.0-seconds range in the real world? We'll have to wait and see. Overseas, Genesis claims the G70 3.3T will do the sprint in as little as 4.7 seconds.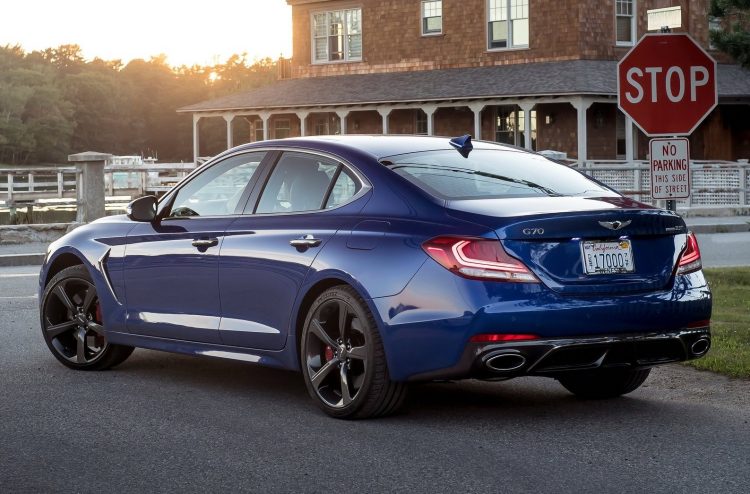 Overseas publications have been raving about the new model since its recent launch. Motor Trend's editor-in-chief, Ed Loh, said the G70 proves there's no need to compromise between "world-class dynamics and a smooth, comfortable ride".
As for the North American Car of the Year nomination, the G70 was placed into the top 14 finalist list earlier this year. And now it has made it to the top three. This year's jury comprises of 54 independent car journalists and experts from the United States and Canada. The winner will be announced at the Detroit show in January.
Local details of the G70 lineup are likely to be announced within the next couple of months, with a launch expected early in 2019.