BMW has officially announced it will be producing a 2013 BMW M5 manual transmission option for the US market. The mighty sports sedan will go on sale in there in the second-half of this year.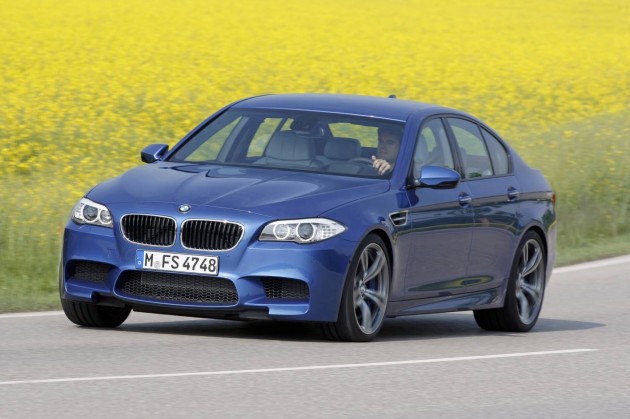 It was already speculated, with spy photographers even snapping complete test cars with 'stick shift' transmissions. At the 2012 North American International Auto Show however, it was made official.
The US-spec 2013 BMW M5 (called 2012 BMW M5 is most other markets, including Australia) will go into production in July. It will be available with the seven-speed M-DCT dual-clutch auto or a six-speed manual transmission.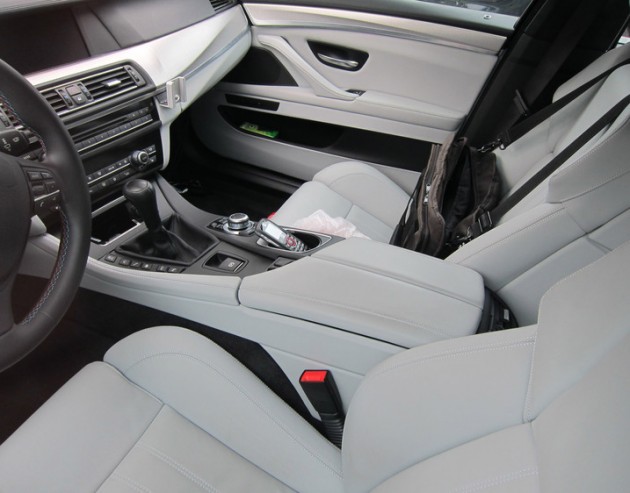 (image courtesy of BMWBLOG)
Like the last BMW M5 that was fitted with a manual gearbox, the 1999 E39 – at least in our market – the 2013 BMW M5 in manual form will feature a backlit black leather shift knob, and short-throw linkages.
The ratios are slightly revised in manual form from the M-DCT seven-speed, offering acceleration, flexibility and fuel economy.
There's something cool about big sedans with manual transmissions don't you think? It just seems a bit bad, a bit deviate, in a good way.
What would you prefer if you had the option?
The 2012 BMW M5 will launch in Australia in February. Prices are set to kick off at around the price of the previous model ($241,816).