The current Hyundai i40 is only available as a Tourer wagon, but things are about the change as the sub-premium model is set to take on the sedan market in around three months.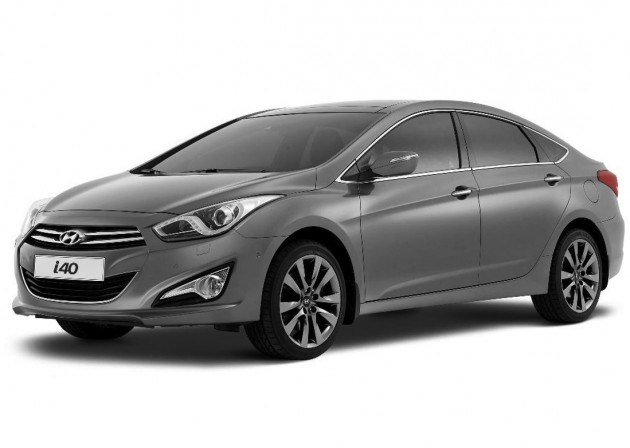 Hyundai revealed its plans to PerformanceDrive and Australian media at the recent Hyundai Veloster launch at the Gold Coast late last week. Images have been revealed showing a preview of what the new sedan will look like, while PerformanceDrive also took a quick video of the unveiling at the launch (below).
Taking on Hyundai's current design language, the Hyundai i40 sedan is identical from the front as the current i40 Tourer wagon, while the sides blend into the sedan format. At the back, the same design theme is carried over, showing a neatly rounded rear bumper bar, incorporating a blackened diffuser-style section, with flowing lines and wrap-around taillights.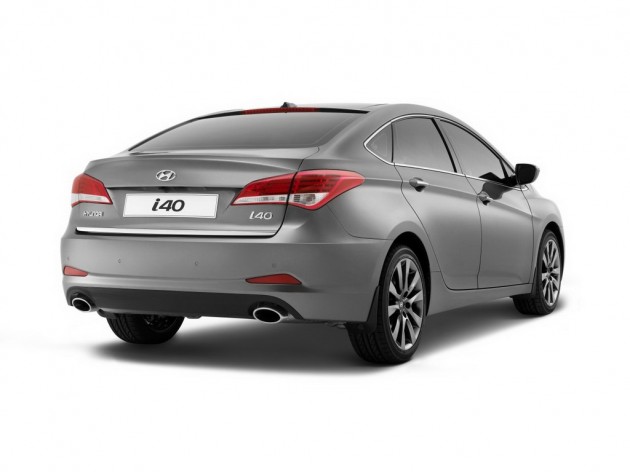 The i40 is being pitched as one of the company's more up-market vehicles, designed specifically for the European market. The new Hyundai i40 sedan will come in diesel guise only, featuring the optional 1.7-litre turbo-diesel four-cylinder engine found in the current wagon. It produces, at least in the wagon, 100kW and 320Nm.
Being a diesel-only model will allow the slightly larger i45 sedan to retain the petrol sedan market segment, as far as entry-level premiums sedans go, and provide the South Korean company with a rival to the popular European diesel mid-size sedans, such as the Peugeot 508, Volkswagen Passat and Ford Mondeo.
Hyundai Australia is yet to announce an official release date, but it is expected to arrive in the next few months. Price are likely to be slightly less than the current wagon. Head over to our 2012 Hyundai i40 Premium review for more details on the wagon.