Ferrari is set to unveil a refreshed FF next month, having released several teaser images hinting at an update to its four door, four-wheel drive supercar.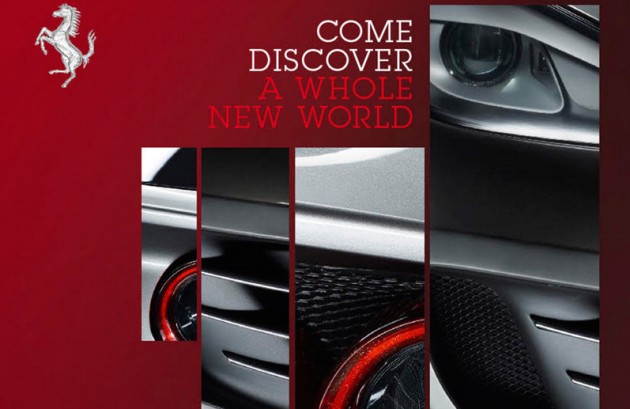 "Come discover a whole new world" – Ferrari says on atop the image, suggesting more than just minor changes are in store for the FF.
It is expected to be unveiled at the upcoming Concorso d'Eleganza Villa d'Este event, which is a short drive from Milan and the iconic Monza circuit.
Judging by the few images provided by Ferrari, the updated FF looks like it will come with new headlights, taillights, and air intake design, and a whole lot more.
Industry whispers suggest the possibility of new features like active aerodynamic bodywork, and an optional carbon fiber roof.
These whispers have also mentioned the possibility of the FF receiving a 488 GTB-derived powertrain. The twin-turbocharged V8 unit powering the 488 produces 492kW/760Nm, which would be more than adequate if Ferrari stepped away from the 486kW/683Nm V12 currently employed.
Ferrari is looking to reduce its overall emissions and average showroom fuel consumption, like all other manufacturers, and it will use turbocharging technology to help do this. Ferrari has also previewed the potential of hybrid power with the LaFerrari hypercar.