Ferrari is set to introduce an all-new hybrid supercar very soon, apparently codenamed the F173. An official teaser has just been handed out which is believed to be of the new model.
Concrete details are yet to be confirmed but according to reports Ferrari is planning to release a brand new model packing an advanced hybrid powertrain. It's understood it will come with the 3.9-litre twin-turbo V8 like what is seen in the F8 Tributo, except with an electric motor assist system bolted up to it. It would come in as the second hybrid from Ferrari, after the LaFerrari.
Given the F8 Tributo engine already produces a monster 530kW, it's easy to predict the output can only go north of that. Some speculations suggest the overall package could produce upwards of 900hp (671kW), although, nothing is confirmed yet.
Rumour has it Ferrari is planning to implement three electric motors, including two for the front axle and another to support the rear axle. So yep, they're talking all-wheel drive. This would be Ferrari's second all-wheel drive, following the FF and its successor the GTC4 Lusso.
As for the teaser image, it shows a very blurry view of what looks to be the rear end. It doesn't appear to be similar to any other model in the current range, however, the inward exhaust exits (if that's what they are) do look similar in position to those on the F8 Tributo (pictured below).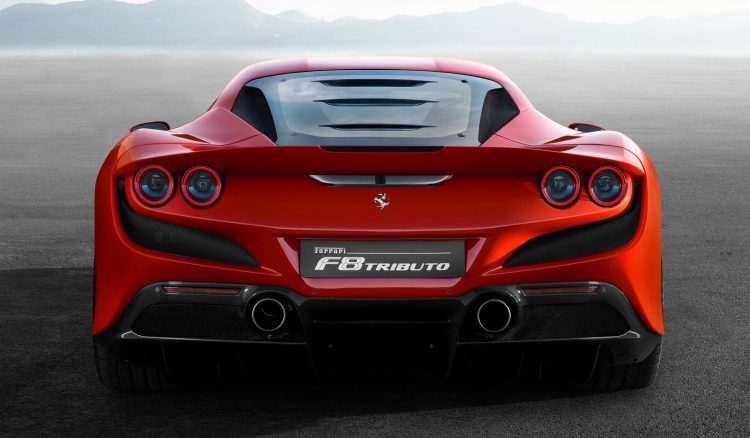 Aside from the blurry picture, the image has text saying "dare to imagine" while also showing what is probably the unveiling date of May 29. The image was posted by Ferrari on Facebook, with a caption; "Get ready. Two days to go."