Ferrari Le Mans team Glickenhaus has released some initial design sketches of a potential 2013/2014 Ferrari LMP1 race car. The car would be a successor to the Ferrari P 4/5 Competizione which blitzed the Nurburgring during this year's 24-hour race, setting a new Ferrari lap record of 6:51.
For the 2013 and 2014 Le Mans season, LMP1 class regulations are set to change, possibly including the introduction of more alternative power engine combinations; hybrids and KERS in other words. For Ferrari, this would be great as the P 4/5 already features such a setup. The team recently said,
"We're considering various possibilities for 2013 and 2014. The LMP1 rules for 2014 are very suited to an Alternate Energy Car and we're exploring the possibility of building and racing P 4/5 LMP in 2014."
As for the design sketches, we're sure you'll agree, it all looks quite spectacular and dramatic in true Ferrari fashion. The team is now looking for sponsorship so it can build the machine.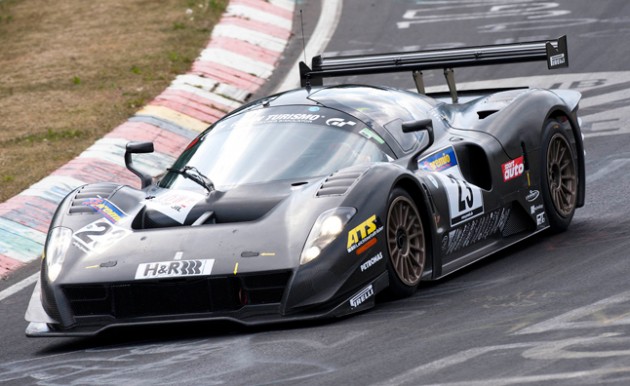 In related news, Glickenhaus is also planning to slash more time off the Nurburgring company lap record on October 27 in the P 4/5. The team said on its Facebook page,
"We also hope to lower our Ring Time Record for a Ferrari Powered car below 6:51 and as this race will be part of The FIA World Championship Alternate Energy Cup, which we're currently leading in class seven, we also hope to win an FIA World Championship at this Race."
The P 4/5 has had some revisions made since the 24-hour race, so there is a very good chance it will beat the time.