This is it. The new Ferrari F8 Tributo. It comes in as the successor to the 488 GTB, as hinted in a teaser earlier today, and also comes in as the most powerful series-production V8 Ferrari road car ever.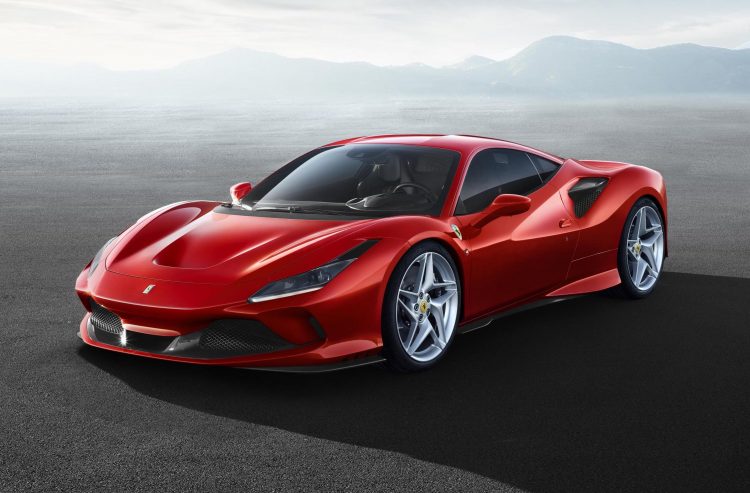 Starting with the engine. Behind the cabin sits a retuned version of the outgoing 3.9-litre twin-turbo V8. Peak power is achieved at 8000rpm, where you'll get a hit of 530kW, while peak torque is reached at 3250rpm, where 770Nm is developed. These are the same outputs as the track-focused 488 Pista special edition.
As suspected, there is a new driving mode, but it's not the electric drive assistance we all thought. Instead, the new mode, called 'FDE+' (Ferrari Dynamic Enhancer), is designed so more drivers can reach the performance limits of the car. The setting is accessible on the manettino switch on the steering wheel.
Aside from amazing engine, the Ferrari F8 Tributo showcases a fresh body design with all new levels of aerodynamics. The state-of-the-art aero is inspired and uses developments usually seen in motorsport and track applications. There are also many elements taken from the track-focused 488 Pista, especially in the areas of engine cooling.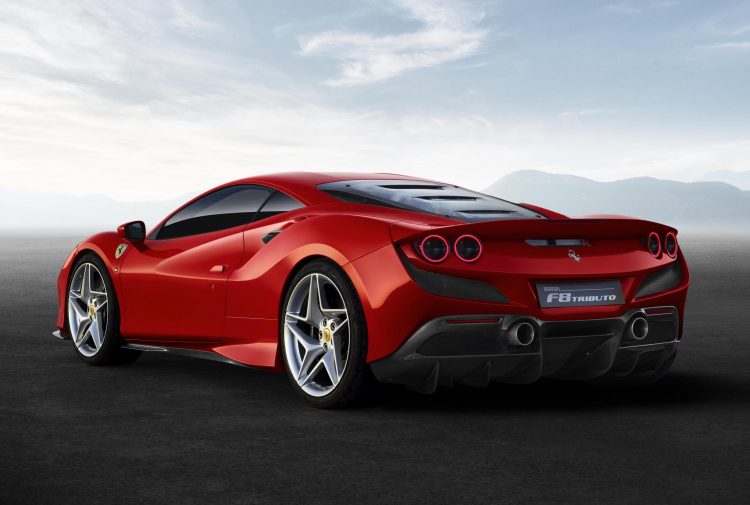 Ferrari describes the design as the foundations of its new styling language. At the front is a new S-Duct system, derived from the 488 Pista, only it alone helps to increase downforce by 15 per cent compared with the GTB. There's also some new LED headlights which are thinner, with bigger brake ducts beneath.
Some weight reduction has also been applied, with a Lexan rear windscreen complete with special louvres that pay homage to the Ferrari F40. Other reductions contribute to an overall dry weight of 1330kg, which is 40kg lighter than the 488 GTB's dry weight.
So, what about performance? Ferrari claims 0-100km/h comes up in just 2.9 seconds, while 0-200km/h comes up in a ridiculously fast 7.8 seconds. Leave it pinned and it'll top out at 340km/h. These figures make the new Lamborghini Huracan EVO, it's main rival, look like a hot hatch (the Lambo does 0-200 in 9.0 seconds and has a top speed of 325km/h).
Lastly, some refinements are also made to the interior. There's a 7.0-litre touch-screen for the passenger, a new generation human machine interface, a new steering wheel with a small diameter rim, and a completely redesigned dash, door trims, and transmission tunnel console area.
The Ferrari F8 Tributo will be on display at the Geneva motor show next week. Sales is expected to start shortly after.