The new Qoros 5 SUV has been revealed at the Milan Expo in Italy, just before its more public Guangzhou Auto Show debut in November.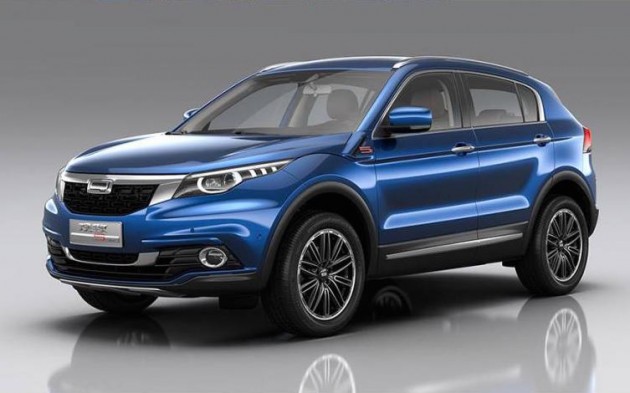 Qoros says it is "daring to be different" with the new 5, which is the company's attempt at the mid-size SUV market segment. It was designed by its in-house teams in Shanghai and in Munich, with final engineering testing to be completed in Granada, Spain.
Specific details are yet to be released, however, it is believed it comes with a 1.6-litre turbocharged petrol engine producing around 115kW. It's set to be matched to a dual-clutch automatic transmission, with all-wheel drive at least being an option. There's also speak of a 1.8-litre turbo producing around 134kW.
Apparently measuring about 4585mm in length and 1676mm in height, the Qoros 5 is about 110mm longer and about 16mm taller than a Hyundai Tucson. There's no word of seven-seat capacity, but, being a Chinese vehicle, generous rear seat space is likely to make up a big portion of the wheelbase.
As for the styling, Qoros says it is 'not detached from the mainstream, but a unique interpretation" of the popular segment. The company describes it as having a "precise grasp of the taste of Chinese consumers", while reflecting 'sporty, minimalism, and futurism' design traits. You must admit, it looks pretty good, for a mid-size SUV anyway.
The Qoros 5 will go on sale predominately in China, however, there are plans to expand the brand into parts of Europe in the future. An Australian introduction isn't likely any time soon.