Soon after unveiling its new F8 Spider, Ferrari has unveiled another new drop-top; the Ferrari 812 GTS. It's the convertible version of the 812 Superfast V12 grand tourer.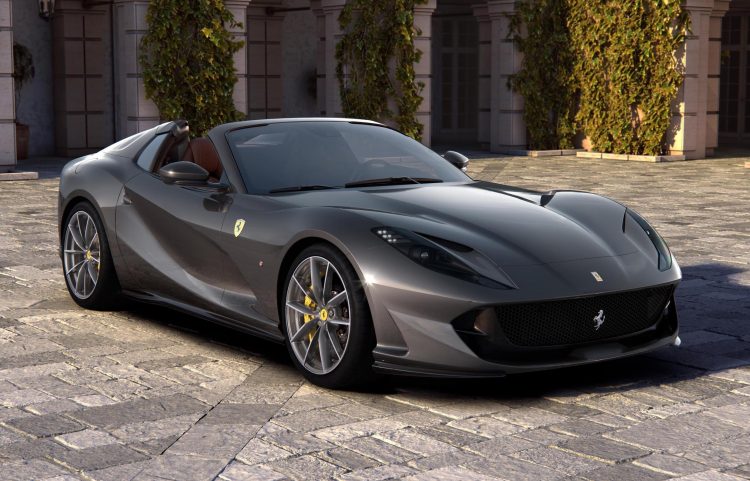 Ferrari says it's been 50 years since it last debuted a series-production front-mounted V12 convertible. Namely, the 1969 365 GTS4, also known as the Daytona Spider, was the last Ferrari to adopt this body style and engine configuration.
The 812 GTS is based on the Superfast and comes with the same 6.5-litre naturally aspirated V12 engine. It produces an almighty 589kW of power and 718Nm of torque, with an 8900rpm redline to enjoy. Sprinting from 0-100km/h requires as little as 3.0 seconds, while the top speed is over 340km/h.
To help the driver make the most of the 812 GTS, the drive system incorporates the latest Ferrari Peak Performance (FPP) technology. It works with the car's electric power steering system to offer Ferrari Power Oversteer assistance, while working with the Virtual Short Wheelbase 2.0 rear-wheel steering setup.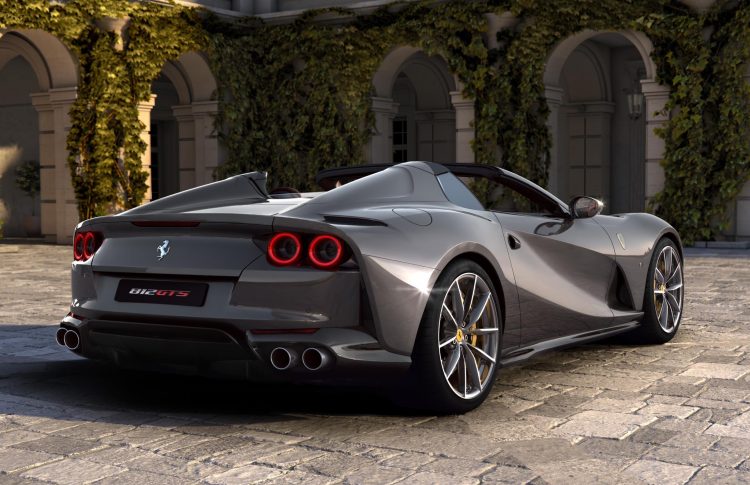 Even though it does take on a very similar body design as the 812 Superfast coupe, the GTS offers one vey unique characteristic; an electric-folding hardtop roof. It can be retracted or deployed in just 14 seconds, and it can operate at speeds up to 45km/h.
Ferrari says the new model sets a new benchmark in terms of performance and exclusivity. It comes in as the most powerful production spider on the market, and the most versatile thanks to the hardtop roof which helps to provide a generous boot volume in the back.
As for the exterior design, we'll let you be the final judge on that. It does borrow plenty of styling cues from the coupe brother, however, the rear end features its own unique sculpting. There's also a triplane wing for the rear diffuser element which helps offset the downforce losses associated with the removal of the rear wheel arch by-pass ducts on the coupe.
The Ferrari 812 GTS is set to go on sale later this year, with an Australian introduction probably taking place some time next year. Local timing and prices are yet to be confirmed.