Ford is set to end its participation in the Australian V8 Supercars series at the end of the 2015 season, effectively putting an end to the world-famous Ford vs Holden racetrack battle.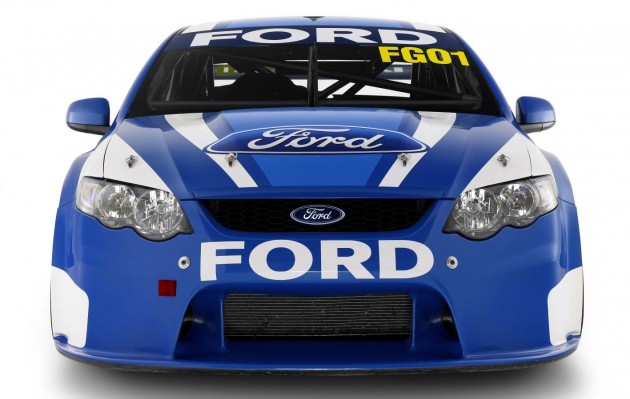 Fans have probably been waiting for this to happen ever since Ford Australia announced last year that it is closing down local operations in 2016. With no Falcon beyond 2016, it obviously makes it hard for a Falcon to continue competing in the Aussie championship.
At the moment there are two Ford-backed teams running in the series, including Ford Performance Racing and Penske/Dick Johnson Racing. It's understood Ford will no longer be backing the teams after the end of this year due to the current contract expiring. This means the teams will have to continue on alone without company backing.
According to reports both teams have already begun development on the 2015 Falcon race car based on the new FG X Falcon. Beyond 2015 though, the sport is expected to see some major participation changes. Despite the news, FPR team principal Tim Edwards says fans mustn't lose hope. In a Fox Sports News report he said,
"It's not technically true what's being reported. At the moment we are still in negotiations with Ford about a future agreement. It's premature to say that it's a lost cause."
Ford fans have been struck by the news at perhaps the most famous race of the series; the Bathurst 1000. Ironically, Ford Performance Racing driver David Reynolds set the lap record today during practice sessions. He posted a time of 2:06.3714 just moments after Mark Winterbottom broke the record with 2:06.4813.
The big event will take place this weekend. Both Holden and Ford will be challenging newcomers Nissan and Volvo for this year's crown.
UPDATE: Ford Australia will announce its official decision in December. Speaking with the V8 Supercars website, Ford president Bob Graziano said,
"We are working with the teams now and any announcements we have will be after the season is over and that hasn't changed.

"I am here to support the team and see Frosty (FPR driver Mark Winterbottom) take it back to back.

"We are here talking about the new XR8 and the teams have talked about homologating the 2015 Falcon. And that's the story.

"It's a great sport and I love the fans that we have got and the teams we have got. But right now we are focused on 2014 and Bathurst."