Ferrari has only recently shifted from its traditional naturally aspirated engine lineup to focus on hybrid technology and even forced induction, all in the name of improving efficiency. There's now word of a 458 facelift being in the works with a twin-turbo V8.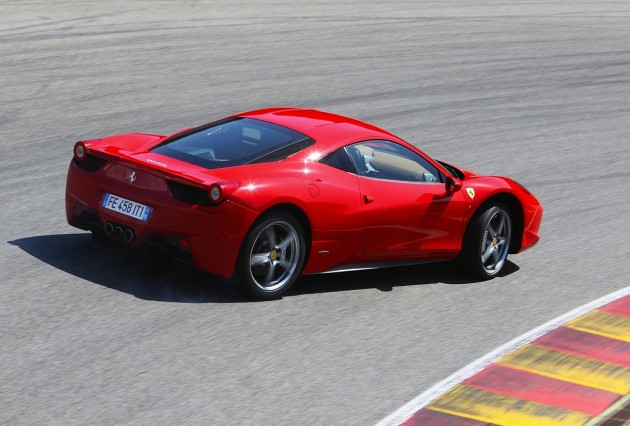 At the moment the 458 comes with a naturally aspirated, high-revving V8 engine producing 425kW. According to a recent Car Magazine report in the UK, Ferrari is looking to shoehorn a version of its latest 3.8-litre twin-turbo V8 into the popular model.
It's believed engine power will be lifted right up to around 500kW with the new engine, while economy is set to drop from the current 13.3L/100km average consumption figure.
Like the recently introduced California T, which is an updated version of the California featuring a 412kW 3.8 twin-turbo V8, the new 458 will probably be called the 458 T.
As for timing, well, the California originally went on sale in 2008, just one year before the 458 launched. This means the 458 T could be due for an update next year.