Porsche has been spotted testing what appears to be a hybrid version of the Porsche 911 at the Nurburgring. Suspicion stems from the strange electric hardware mounted in the rear seat area.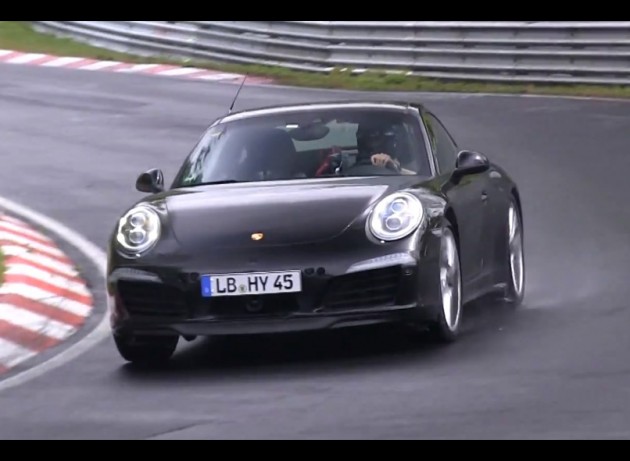 Porsche has reportedly been working on a hybrid system for the 911 for some time. It seems a natural progression for the company given it has just launched its flagship, the 918, with a complex hybrid system of which technology can trickle down from.
The prototype spotted in the video, provided by TouriClips YouTube channel, appears like any other 991 911 Carrera 4S. However, there are a few discreet clues that suggest this is something more.
Behind the wheels you'll notice big yellow brake calipers. These are part of a beefy carbon ceramic performance brake kit. With hybrid technology still adding a fair amount of weight to cars, Porsche will obviously be wanting to ensure braking performance is kept in line with the 911's high-caliber ability.
Another clue can be seen on the back seat. There appears to be a large electrical component of some sort, possibly a battery pack or even a generator system. Being a prototype, the company could be testing different areas to place the hardware.
Lastly, you need to turn it up to get the other clue. Yep, the engine sound. There seems to be a distinct high-pitch whine, similar to that of an electric motor.
Click play below and tell us what you think.