Some more details are coming through about the upcoming Porsche sports sedan. Nicknamed the Porsche Pajun, it will be a junior version of the company's upper large Panamera sedan.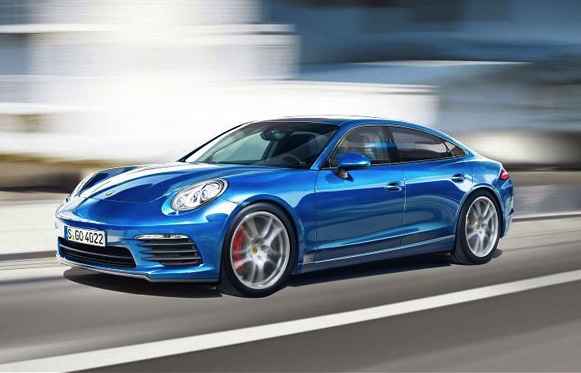 According to a recent CAR report from the UK, the Pajun will be powered by a range of V6 engines. These are said to include a TDI turbo-diesel producing around 194kW, to a couple of 3.0-litre petrol V6 engines producing around 239kW and 313kW. A higher performance 'Turbo' version is also expected, producing around 388kW.
The report says that the sedan, which is likely to come in five-door hatch and shooting brake layouts, will be built on Volkswagen Group's new Modular Standard Platform (MSB) – 'Modularer Standardantrieb-Baukasten' – for its premium vehicles.
The new platform is being developed for a number of other upcoming vehicles under the VW umbrella, including the next-gen Panamera and the new Bentley Continental. The platform may also underpin a possible Lamborghini sedan in the coming years.
Whether the Pajun will be rear- or all-wheel drive is still unclear. It may come in both forms depending on the variant.
The new model is expected to arrive during the end of 2016/early 2017. It's set to compete in the market with the likes of the BMW 5 Series and Mercedes-Benz E-Class, as well as the Audi A6.