German sportscar maker Porsche has reported big increases in global sales, revenue and profit for the first quarter of this year, selling 32 per cent more vehicles than the same period last year.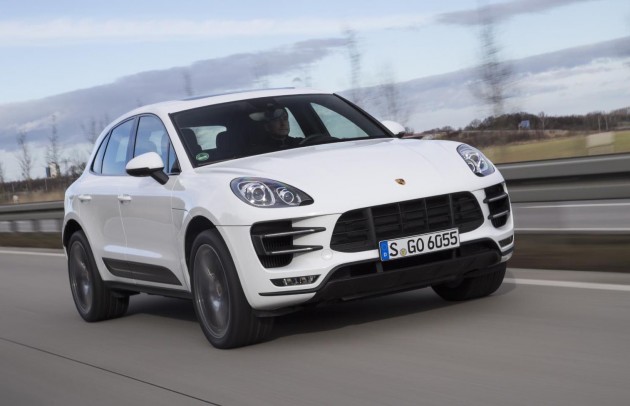 The company shifted 51,102 new cars during the first three months of 2015, helping to see revenue increase 29 per cent to 5.08 billion euros. Operating profits also rose 10 per cent, to 765 million euros.
Porsche is set to stay on course for a very successful business year this year. Lutz Meschke, Porsche CFO, said the brand will reach last year's profit, at a minimum.
A lot of the success so far is thanks to the popularity of the new Macan mid-size SUV (pictured), which will be on sale for its first full year this year. Special versions of existing models like the Cayman GT4 and 911 GT3 RS also contributed. Porsche CEO Mattias Muller said,
"Our successful vehicle derivatives strategy lets us satisfy the wishes of many customers who want to own a comprehensively personalised vehicle."
So what's Porsche going to do with the extra money? It says it is going to invest in future model series and future technologies, as well as spend a lot on extending and renovating Porsche production facilities.
It says research and development costs have almost doubled in the past three years, due to the more expensive tools and materials required to develop and produce alternative drive systems like hybrids. Meschke said this year R&D costs will once again run at 9-10 per cent of sales.
In Australia, Porsche has sold 915 vehicles so far this year. That figure is up a whopping 55.1 per cent on last year's effort, when 590 vehicles were sold. The most popular model so far is the Macan (386 sales), even bettering the otherwise-most-popular Cayenne (306 sales).