Some details are continuing to come through on the next-gen, 2015 Mazda MX-5 sports car. We now hear word that it will shed significant weight, and adopt Mazda's 'KODO' design language.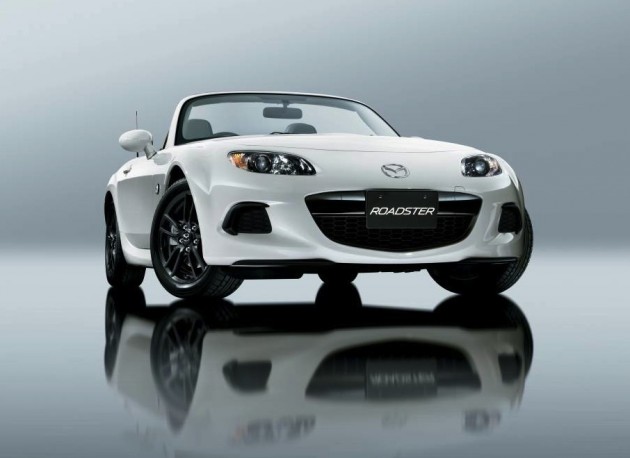 The next, all-new Mazda MX-5 will showcase a weight reduction of at least 100kg, according to sources. This would result in an overall weight of around 1067kg (based on the entry level manual 2013 model figure). With a lighter weight, the new model is expected to offer better performance and fuel economy.
In terms of styling, the KODO design language will be used, keeping in tune with the current crop of Mazda vehicles that are hitting showrooms. An internal source revealed to Automotive News in the US that although the styling philosophy will be implement, it will be a relatively conservative change.
You can expect the new inverted front grille layout, as seen on almost every new model in the Mazda showroom, as well as sharp yet flowing contour lines, and of course a drawn-back two-seat sports car profile.
It's understood the overall dimensions of the MX-5 will be shorter, however, the wheelbase is set to remain the same. With shorter overhangs front and rear, handling is likely to be even better, while cabin space won't be compromised.
As previously reported, Fiat and Mazda have announced a partnership deal which will see Alfa Romeo borrow the foundations of the new MX-5 to build an upcoming Alfa Spider. The body and styling will be largely different from the MX-5's guise.
The new model is slated to arrive some time in 2015.