BMW's new M2 Competition has been put through its paces on the Nurburgring, in one of Sport Auto's gruelling 'supertests'. It lapped the circuit in 7:52.36.
To give that time some perspective, rival to the German magazine Auto Motor und Sport has previously lapped the BMW M4 in exactly the same time. However, that was back when the M4 launched, using the 317kW engine tune. Since then BMW has pumped up the power to 331kW for most trim levels.
In the M2 Competition is a detuned version of the 'S55' 3.0-litre twin-turbo inline six that's seen in the M3 and M4. This is different to BMW's own 'N55' single turbo unit that's used in the regular M2. It produces 302kW for the M2 Competition.
Now, one might expect the new, harder-core edition to lap the circuit a bit quicker than 7:52. After all, Car Magazine has lapped the regular M2 in 7:58. Surely there's more than 6 seconds between them on such a long circuit?
There's only about 20-30kg difference between the regular M4 auto and the M2. However, it looks like Sport Auto test driver (and professional race driver) Christian Gebhardt struggled a bit with understeer during his stint. He even goes off at the car mid-lap, getting frustrated at around the 6:20 mark, near the popular Brunnchen spectator point.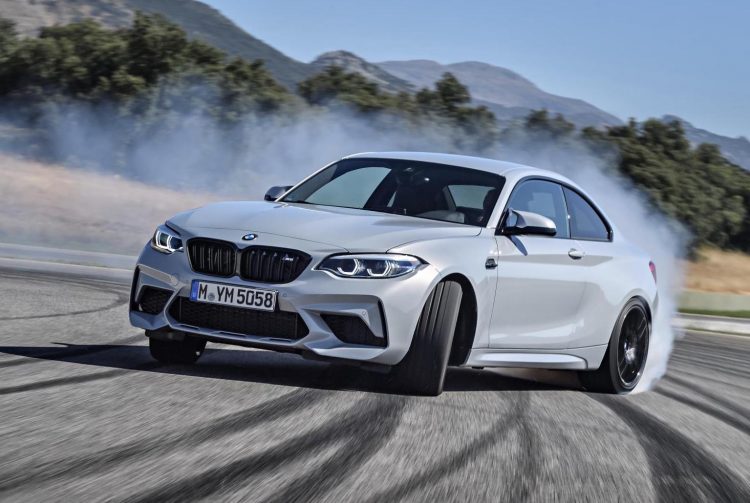 The M3 and M4, and the M2, are known for having very high drift potential. Perhaps BMW has purposely set the Competition up so it's less prone to oversteer and thus safer? Or maybe Gebhardt was simply having a bad day?
In any case, check out the full lap video below and see what you think. The M2 Competition is scheduled to arrive in Australia this month. Prices start at $99,900 for the M2 Competition Pure and from $104,900 for the M2 Competition (excluding on-roads).