Toyota and BMW have chosen a contractor to manufacture their upcoming sports car collaboration, according to a report.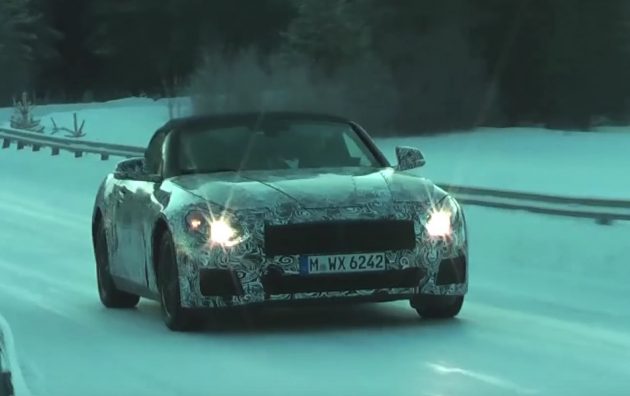 Slated as the next-generation BMW Z4, to be called the Z5 (prototype pictured), and a modern interpretation of the Toyota Supra, the two manufacturers have reportedly settled on Magna Steyr, an Austrian manufacturing firm with an extensive history in automobiles.
Austrian publication Kleine Zeitung is reporting that Magna Steyr's Graz plant will produce 60,000 roadster units for both BMW and Toyota, with production starting in 2018.
BMW has in the past contracted Magna Steyr for work on its MINI Countryman and Paceman, the latter of which is facing the chopping block, while the Countryman's production is set to be relocated to a Dutch factory.
Magna Steyr's Graz plant currently produces Mercedes Benz's 4MATIC all-wheel drive system, the G-Class SUV, and helped produce the BMW X3, Aston Martin Rapide, Peugeot RCZ and Audi TT.
When questioned about BMW's plan to revamp its roadster lineup, BMW CEO Harald Krueger said:
"BMW has a long roadster tradition. We will occupy the segment once more. It's not big, but it's important for the strength of the brand."
Z4 sales have been falling for quite some time now, with global sales down 47 per cent in the first quarter of 2016. In Australia, Z4 sales for the first three months of the year are actually up, from just 17 in 2015 to 56. However, the model occupies just 3.8 per cent of the market segment.
Magna Steyr's Graz facility has over the past year been expanding rapidly. Last year the factory shipped 103,904 units. The company earlier this month confirmed modifications to the plant, with a forecast of 200,000 units to be produced by 2018 under the expansion plan.