In 2010, Lotus announced an elaborate plan to introduce up to six new sports cars. It even unveiled quite tantalising concept versions of them all at the Paris Motor Show of that year. A change of plans is apparently now taking place, with many of the new models possibly getting the axe.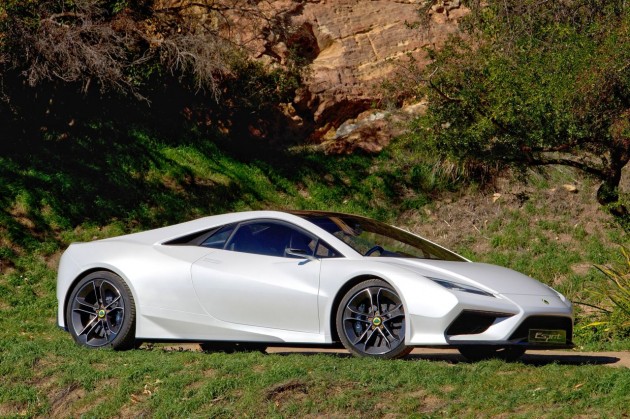 According to reports, new plans have been sent to Lotus stakeholders revealing a "much more realistic" goal for the future. Specific details of the plan are a little hazy at this stage, however, some of the proposed models originally planned, such as the Elite, Elan, and Eterne may be shelved.
It's understood the new Lotus Esprit may still make production, although, it could feature a different engine than initially thought.
Lotus publicly revealed that it would build its own bespoke engine for the Esprit, even posting an image of a prototype engine on the dyne onto its Facebook page.
Due to the costs associated with producing the engine, it is believed Lotus might resort back to borrowing a power plant from another manufacturer, such as Toyota. Current Lotus vehicles on sale today use various Toyota engines with additional tuning and performance.
Earlier rumours suggested Lotus may turn to the Lexus LFA 4.8-litre V10 for the Esprit. Perhaps speculation will arise again?
After a sketchy past few months, with the sacking of its CEO Dany Bahar in June, we hope Lotus can get back on its feet soon. Reinvigorating the Esprit nameplate would certainly provide the sports/supercar market with a cool new product.