Kumho has launched its very first high-end super-grippy performance tyre for sports cars and supercars. Called the Ecsta PS91, the tyre has been designed to undercut some of the biggest and best in the industry.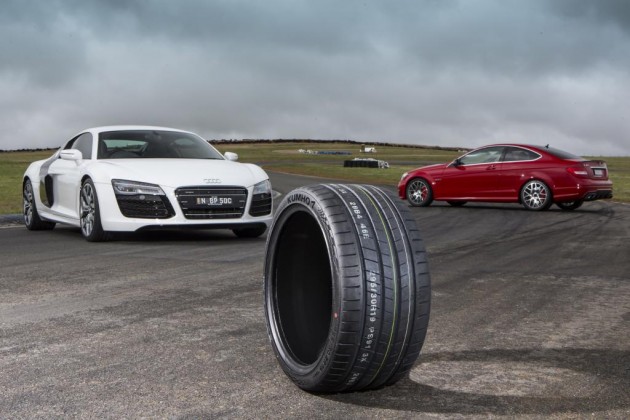 This is the first time Kumho is stepping into the high-end market segment, a segment usually dominated by brands such as Michelin and Pirelli, catering for everything from the BMW M3 to the Lamborghini Aventador.
During development, the brief given to engineers was to hold nothing back in creating a tyre that lives up to the standards and demands of the latest and greatest performance cars on sale. David Basha, Kumho marketing manager, recently said,
"High performance cars place much greater demands on tyres than regular passenger cars so it's essential the right rubber is fitted to these thoroughbreds of the road.

"The PS91 is the ultimate choice for high performance cars whether for the track or for everyday use offering a balance between good ride and super high performance capabilities."
Using an advanced silica compound, the Ecsta PS91 provides exceptional grip for acceleration, braking and cornering, according to the brand. It also uses stiffer sidewalls and tread blocks compared with some of the rival tyres, which helps to cope with high stress levels.
Interestingly, a set of four consists of two distinct, separate tread patterns for the front and rear. While the fronts are made for cornering, the rears are set up for launching/acceleration and cornering.
Although Kumho hasn't mentioned specific prices for the new tyre yet, it will undercut key rivals by a considerable margin in the eight sizes it's available in. It's available now from specialist Kumho dealers.