BMW has confirmed some more details of its upcoming i4, which is set to be an electric version of the 4 Series family and a Tesla Model 3 competitor, arriving in 2021.
The i4 will feature BMW's fifth-generation eDrive electric system which will debut in the iX3 next year. This power system will also see service in the iNEXT, supporting a range of around 600km in all three models. These are just some of the electric models coming from BMW. By 2023, it says it will have 25 electrified models in its showroom.
As for the i4, it looks set to borrow all of the driving dynamics and sportiness of the latest 3 Series, only wrapped up in a 4 Series-like design. As seen here in prototype form the i4 takes the shape of a Gran Coupe four-door coupe. We're not sure what will happen at the front end, as BMW has gone a bit mad with its latest kidney grille layout. Since the i4 is electric it won't necessarily need a grille at all.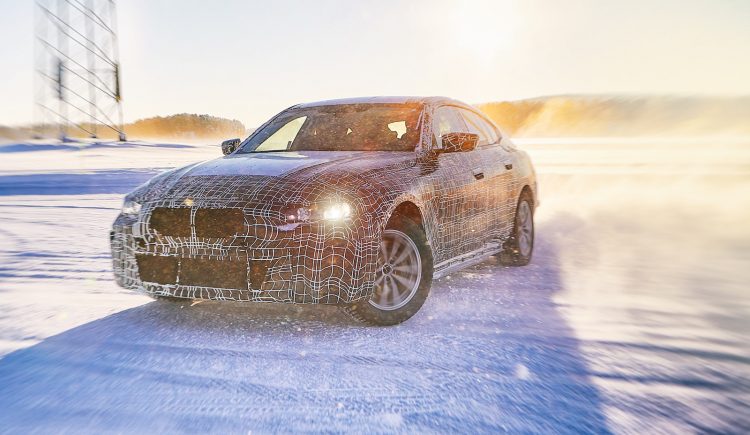 Propelling the car is the eDrive system with an electric motor developed for the i4 producing an impressive 390kW. The battery capacity is "around 80kWh" which will translate to a range of "approximately 600km", BMW says. That's about the same as the Tesla Model 3 Long Range (620km) but with more power from the motor.
Will it be quicker than the Model 3? Not the Model 3 Performance, by the looks of it. Tesla claims 0-100km/h happens in 3.4 seconds (with a 1-foot rollout), while BMW says the i4 will conquer the sprint in "around 4.0 seconds" (without a rollout). With slightly more power (390kW vs 353kW) the i4 has potential but it looks like it will be rear-wheel drive compared with the Tesla's AWD layout.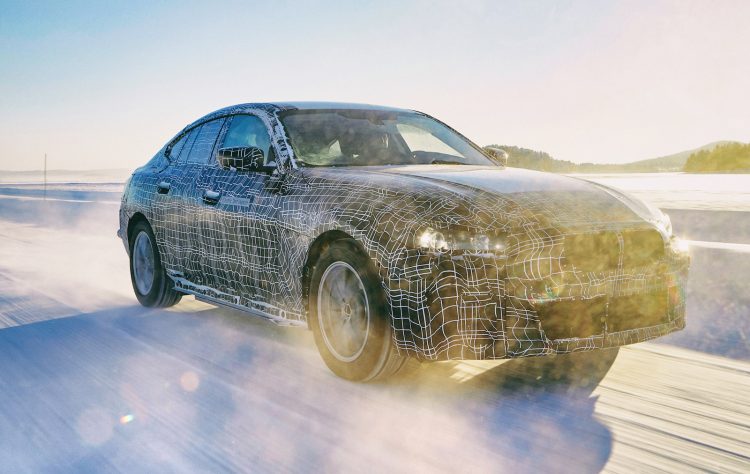 The battery system in the i4 will offer a recharge capacity of up to 150kW, allowing a charge from low to 80 per cent in just 35 minutes. It equates to a charging rate of around 100km of charge every six minutes. Charging times using a standard outlet haven't been mentioned.
All parts and components for the i4, and indeed the iX3 and iNEXT, are being developed by BMW and not outsourced. In a statement, the company said:
"The electric drive component of the BMW i4, its charging unit and high-voltage battery are all developed in-house by the BMW Group. Production is carried out in-house or according to BMW Group specifications. Here, the experience gained from development of the previous generations of BMW eDrive technology is consistently tapped into with the aim of optimising all components on an ongoing basis."
Production of the BMW i4 will commence in 2021 in Munich, Germany, with plans for release in international markets the same year.