BMW has confirmed its upcoming all-electric BMW iX3 will be produced in China and exported to some international markets. The plan comes as BMW expands its BMW Brilliance Automotive (BBA) joint venture.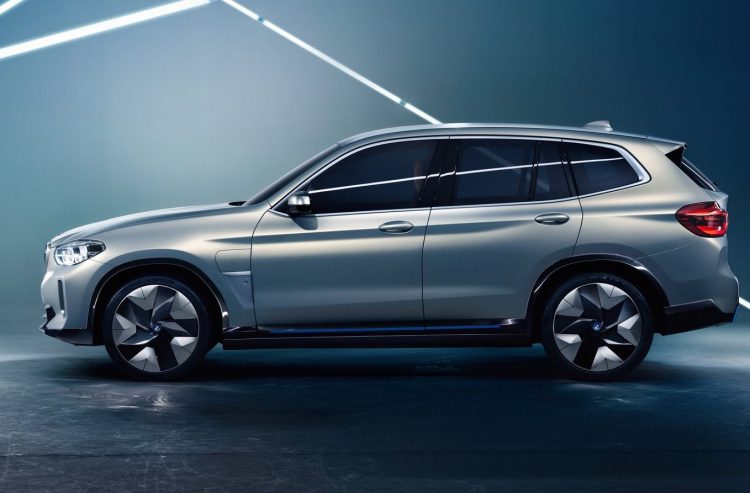 During 2017, BMW sold 560,000 vehicles in China, which was more than US and Germany sales combined. Two-thirds of all BMW models sold in China were made in China via the joint venture with Brilliance Automotive Group Holdings. In other words, a massive proportion of all new BMW vehicles produced around the world are made in China.
Earlier this year production of the new X3 commenced in China, the sixth model line to be produced there, and in the ramp-up of the second half the growth is expected to accelerate in what is now known as the world's largest automotive market. Speaking about the new long-term agreement, Harald Kruger, BMW chairman, said:
"Our agreement sets a long-term framework for our future in China – a future involving continued investment, further growth and a clear commitment to the development and production of electric vehicles. The next chapter of our cooperation has the potential to go beyond our existing motto – in China, for China."
Through the partnership, BMW confirms it will be producing the upcoming iX3 in Shenyang. It will be BMW's first fully electric model, with production scheduled to start in 2020. Chinese-produced models will be exported to markets outside of China, although it's unclear what markets exactly.
The BMW iX3 was previewed earlier this year with a concept model (pictured). A lot of inspiration is set to be drawn from that to build the production version. It featured a "70kWh-plus" battery pack that provided over 200kW of power, with a driving range of over 400km. These stats may be similar in the showroom model.
BMW's partnership with Brilliance Automotive is celebrating its 15th anniversary this year. Since 2009, Brilliance Automotive has invested over 52 billion RMB (about AU$10.5 billion) in production plants in Shenyang. Earlier this year the country produced its two-millionth BMW vehicle.