The wraps have come off the 2015 Honda Legend just a couple of months before its official debut in Japan. This is the fifth generation flagship Honda sedan, some 10 years after the outgoing fourth-gen model was introduced.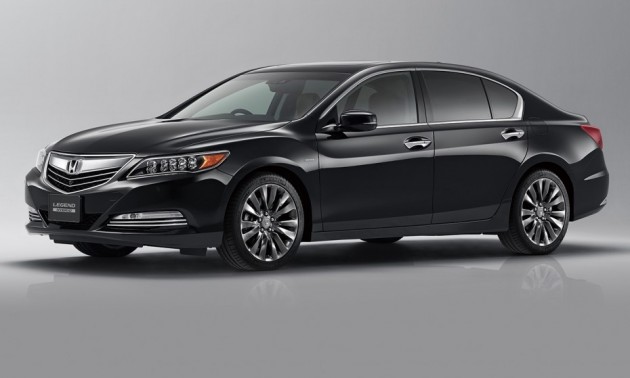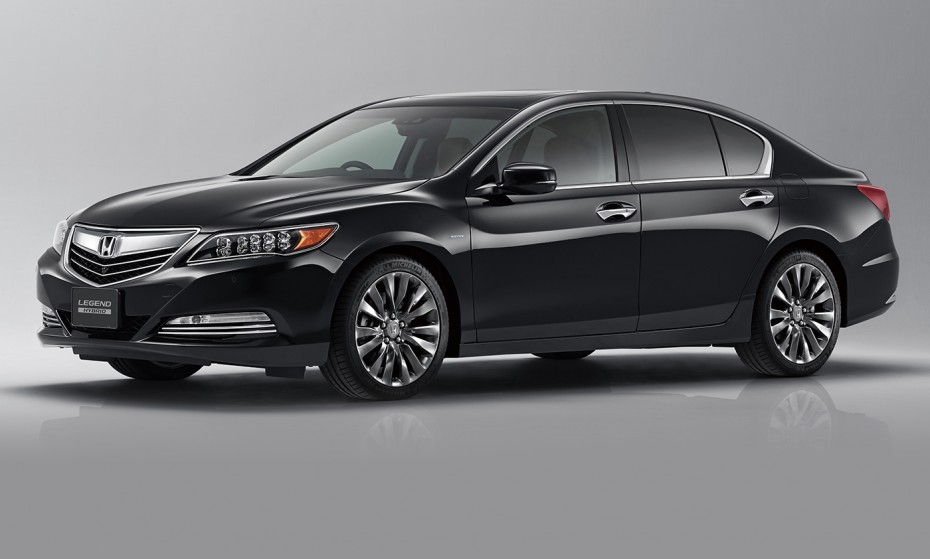 Honda needs a new model to spice up its range, but unfortunately, this isn't really a new model. You see, it's based on the Acrua RLX in America, which has been on sale since 2013. Even still, the Legend does get some advanced new tech.
For the Legend, Honda has provided the 'Sport Hybrid Super Handling All-Wheel Drive' (SH-AWD) system comprising of a 3.5-litre naturally aspirated V6 paired to an electric motor assist. Overall output is rated at a very impressive 281kW and 510Nm, while the average fuel consumption is rated at 5.9L/100km.
The energetic setup is connected to a seven-speed dual-clutch auto transmission. No performance figures have been mentioned at this stage but considering the front-wheel drive Accord V6L manages 0-100km/h in 6.5 seconds, it would be safe to assume a sub 6.0-second time for the Legend.
Aside from the clever powertrain, the new Legend showcases an industry-first pedestrian collision prevention system which uses automated steering to help avoid collisions with pedestrians. It also gets emergency steering, blind-spot monitoring, a system called false-start prevention, and road sign recognition.
Honda Australia is not likely to introduce the new model locally, which means it continues to miss out on high end markets. The most expensive model the local arm currently offers is the Accord V6L, which is available from $51,990. The last time the Honda Legend was available in Australia was in 2013. It was priced from $76,135.