Following up from yesterday's teaser, Aston Martin has now unveiled the new Vantage AMR. It joins the showroom as a limited edition model, and comes exclusively with a seven-speed manual transmission.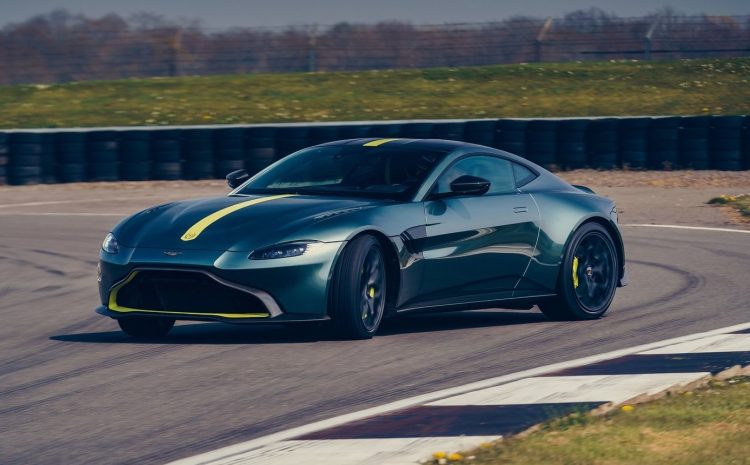 First thing's first, the engine. It isn't a V12 or even a higher-output version of the existing V8. Instead, the Vantage AMR retains the 4.0-litre twin-turbo V8 unit provided by Mercedes-AMG, producing 375kW and 625Nm. This is the same power output as the regular Vantage, but down from 685Nm for torque.
Despite seeing no increases in output, engineers have implemented some weight reduction to help improve the power-to-weight ratio. Thanks to the standard fitment of carbon ceramic brakes and a switch from the regular eight-speed automatic transmission to a seven-speed manual, the AMR weighs 95kg less than the regular model.
So, what about that transmission. Many carmakers – and buyers – are turning up their noses to the manual transmission as a concept, and some brands have cut the old technology completely from their showroom. Lamborghini and Ferrari no longer offer a manual, and even Porsche is switching to auto units in some of its hero cars.
The seven-speed gearbox in the AMR is developed by Graziano, featuring a dog-leg first gear. This means the shift from second to third or vice-versa is straight through, helping with performance. The transmission also comes with a unique AMSHIFT technology that allows users to shift up through the gears at full throttle for maximum performance and minimal interruption in acceleration.
Speaking of which, Aston Martin estimates 0-100km/h to come up in 4.0 seconds. This is slower than the existing 375kW/685Nm Vantage with the eight-speed auto transmission, which offers a claimed sprint time of 3.7 seconds. The top speed of 314km/h remains the same.
Aston Martin is planning to build just 200 examples of the AMR, with 141 of them in either China Grey, Onyx Black, Sabiro Blue, or White Stone. The remaining 59 will be special editions marking the 60th anniversary of Aston Martin's Le Mans victory in 1959. These will come in Stirling Green.
Orders for the new model are being taken around the world now, with prices in the UK starting from £149,995. Deliveries are scheduled to begin in the final quarter of this year. Australian details are yet to be confirmed.