The name of the 2015 Ford Falcon, the last-ever Falcon, has been confirmed. It will be called the FG X. Some images of the rear-end have also been revealed for the first time.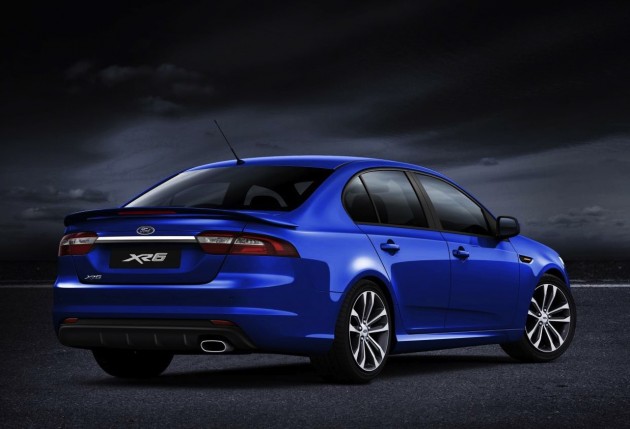 Ford says the FG name is derived from its long heritage of Fairmont and Ghia models, while the X letter is being used to signify the Falcon XK, which was the first-ever Ford Falcon.
The FG X name was apparently narrowed down from a range of ideas and concepts, with feedback from "key enthusiasts" and the company's senior product development and marketing teams. Bob Graziano, Ford Australia president and CEO, said,
"Our Falcon customers know our story, so it is appropriate we acknowledge for them, enthusiasts and all Australians that Falcon is a significant part of the fabric of the Australian cultural landscape. The FG X carries this on and will be recognised as one of the best Falcons ever.

"Falcon fans have quickly endorsed the styling of the 2014 Falcon and moving forward, it provides a strong visual link to our future, which will include cars like the refreshed Focus, all-new Mustang and all-new Mondeo, as well as the Australian designed and engineered Everest SUV."
Ford is still yet to officially reveal the base model XT, however, the sporty XR6, XR8, and the luxury G6E have all been revealed. The new models will go on sale later this year.
No further specifications or details have been confirmed. Four-cylinder, six-cylinder and V8 engines will continue to be offered in various tunes.