Details of the next-gen 2020 Lexus IS are starting to trickle through, with rumours suggesting there could be a potent new range-topping model featuring Lexus's latest 'V35A-FTS' 3.5-litre twin-turbo V6.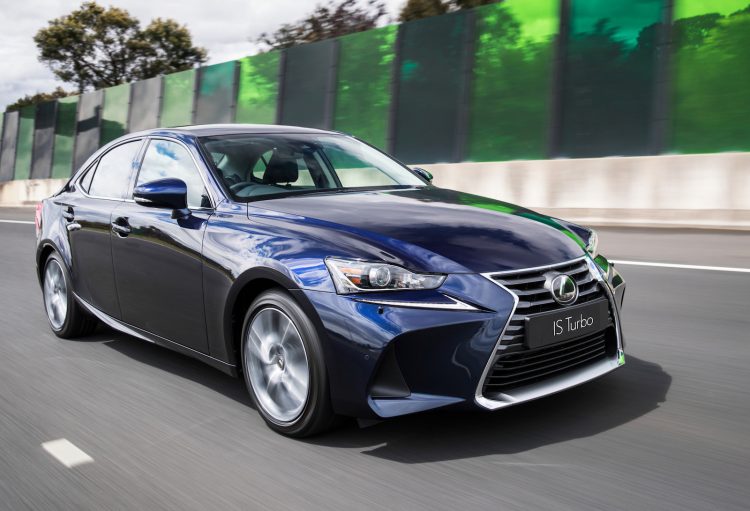 Codenamed the 400A programme and nicknamed '4IS', Lexus is believed to be preparing the next model for a launch in 2020 with the model year 2021. Design plans are apparently being finalised this year, and a concept version could potentially be unveiled later this year.
Lexus has a habit of showing dramatic concept cars about a year or two before launching the road-going version. If the current model is anything to go by, blended with the latest design language like what is seen on the new LS and even LC coupe, it should be a fetching proposition in the premium medium sedan market.
At the top of the bunch, rumours are circulating that suggest Lexus could step into the sub-performance segment thanks to its new 3.5-litre twin-turbo V6 that debuted in the latest LS 500. In that the engine produces 310kW and 600Nm.
Right now Lexus doesn't really have an answer for cars such as the Infiniti Q50 Red Sport and the Jaguar XE S. These are pitched as fast yet comfortable and luxurious sedans, featuring 3.0-litre V6s with forced induction. The Infiniti uses twin-turbochargers to generate 298kW, while the Jag uses a supercharger to bark out 280kW.
The new V35A twin-turbo Lexus V6 could very well make its way down the foodchain and replace the current 2GR 3.5-litre V6 which is featured in all '350' models. This includes the current IS 350, which produces 232kW.
It's unknown what a twin-turbo Lexus IS could be badged as. The current 2.0-litre turbo version is now called the IS 300 (formerly IS 200t), and rumours suggest a twin-turbo model could be called the IS 400, or perhaps even IS 500 to match the LS 500?
Nothing is official just yet so we probably shouldn't get too excited. There's also the chance Lexus could go the other way for all we know it, offering only hybrid options for the next IS. Let's see.